Build Patio Covers with Buildometry
The best way to define your home and living space is through beautiful patio covers. Regardless of your preferences, you don't have to worry about installing it; Buildometry is your ultimate designer.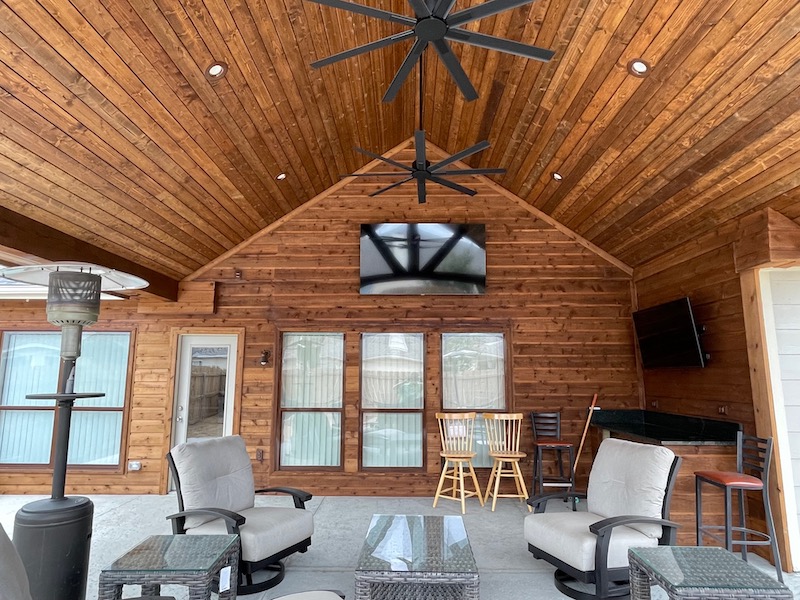 Factors to Consider When Installing Patio Covers
You must figure out a few things when creating a livable outdoor space. Here are a few things we will look at:
Your house's architectural design and type of materials -what are you looking for; sleek and modern or cozy and rustic? Also, the roofing material should withstand harsh weather and allow perfect ventilation.
Sun's direction and hours -look into designs that will bar you from the sun if this is your main need.
Your budget -different covers meet every budget.
Why Patio Covers
Think of a beautiful backyard or garden area where you can sit, relax, and enjoy cool breezes or sun rays! That's what you can get with patio covers in your home.
Patio covers are designed with protective elements and could be the perfect investment for outdoor furniture. With this addition, you can easily protect the interior of your home from rain, sun, dust, and other hazards.
Designs
Protecting your home is essential; you can do so with simple or stylish designs. We consider every desire and budget to bring a lasting and satisfactory solution to all homeowners.
Whether you want pergolas or patio covers, we have various options to match your needs. Our projects include the following:
Fully tied-in patios covering your home
Statement covers –a perfect design with proper ventilation, shelter, and beautiful sun rays.
Hip roof covers –suitable for blocking the sun.
Beautiful, sturdy pergolas – the best designs to amplify your outdoor space
Tongue-and-groove patios –ideal for custom and stylish looks
Poolside pergolas –perfect for landscaping, garden, and sitting areas
Corrugated fiberglass –allows sunshine flow and protection from the rain
Build Lasting Patio Covers
Buildometry prides itself in building lasting patio covers that meet every homeowner's demands. We help bring what you envision into reality; contact us today for bookings.