The Art & Precision of Building Beauty
Our Options
Which Patio is Best For You?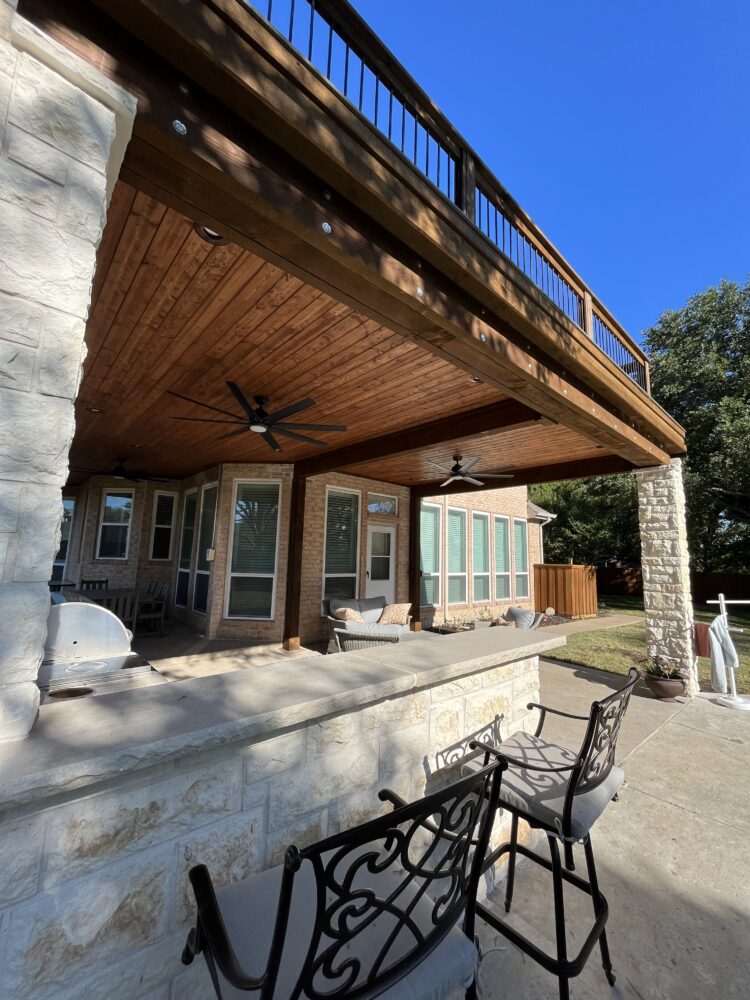 Signature Series
Bigger, Bolder, Brilliant
The foundation of our reputation.
Custom Designed, Boldly Built, Seamlessly Integrated.
Average starting price: $20K+
Average project timeline: 1-4 Months
About Us
Your Signature Outdoor Living Builder
Buildometry is a team of professionals passionately committed to "Custom, Outdoor Living." We specialize in collaborating with our clients to design and build turn-key projects including all aspects of converting the outdoors into beautiful year-round living spaces. A great experience starts with your idea and our mission is to ensure that before, during and after your project is complete, your experience remains a great one! Start loving your backyard with a new patio cover, pergola, deck, fireplace, fire pit or outdoor kitchen. We hope to gain your trust as a signature builder making your dream project a reality.
50+
5 Star Client Reviews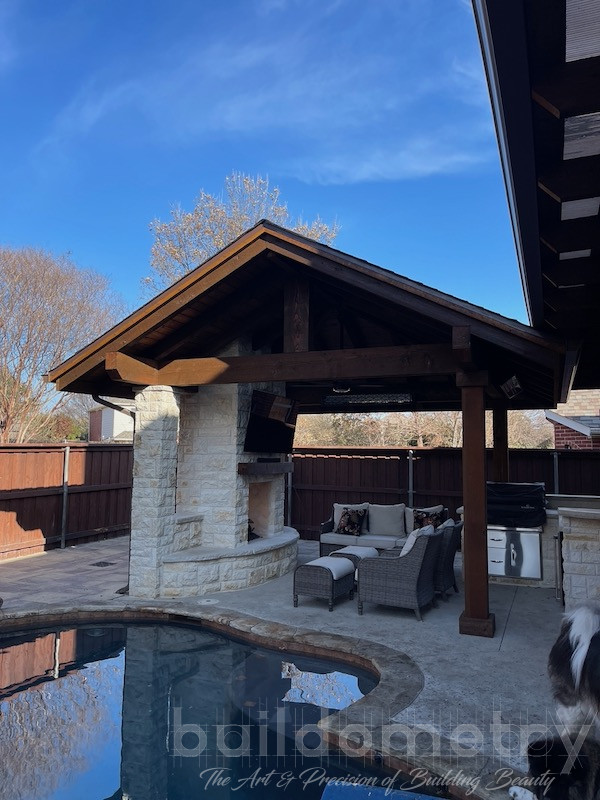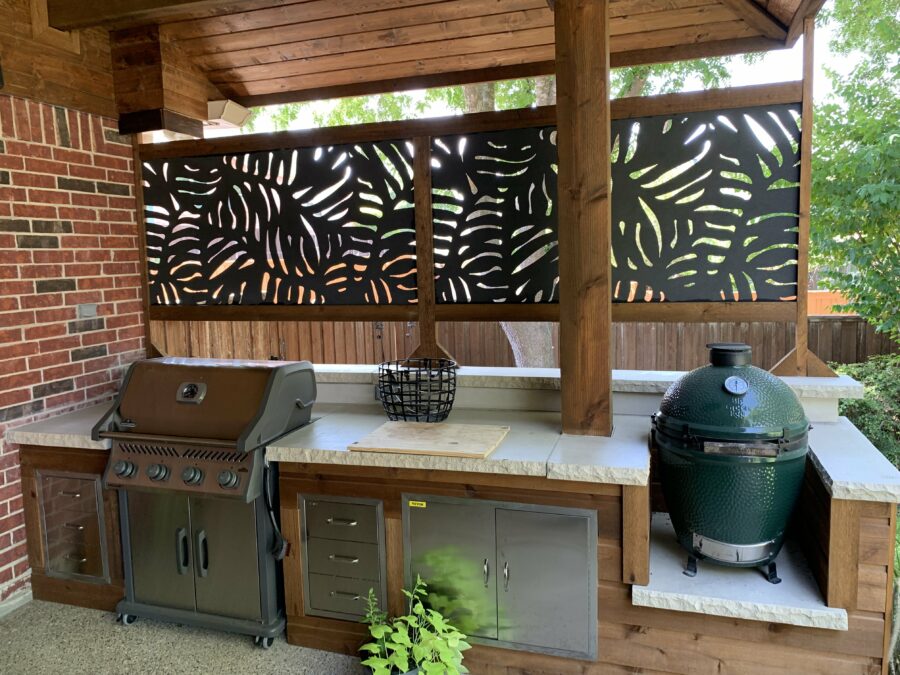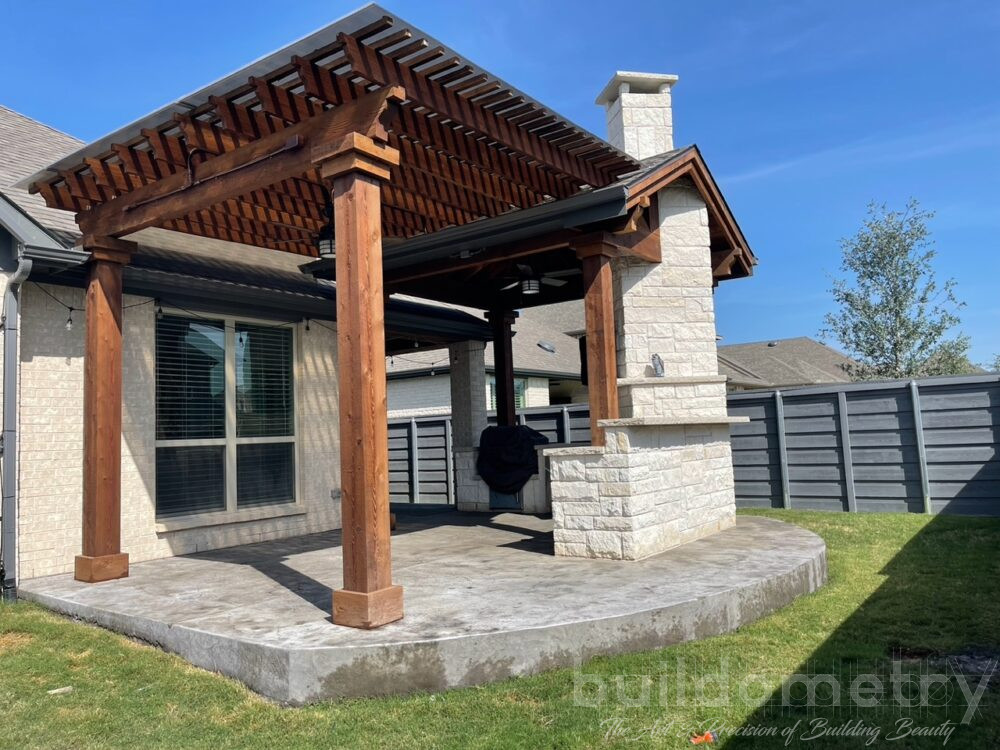 Our Services
Building to a Higher Standard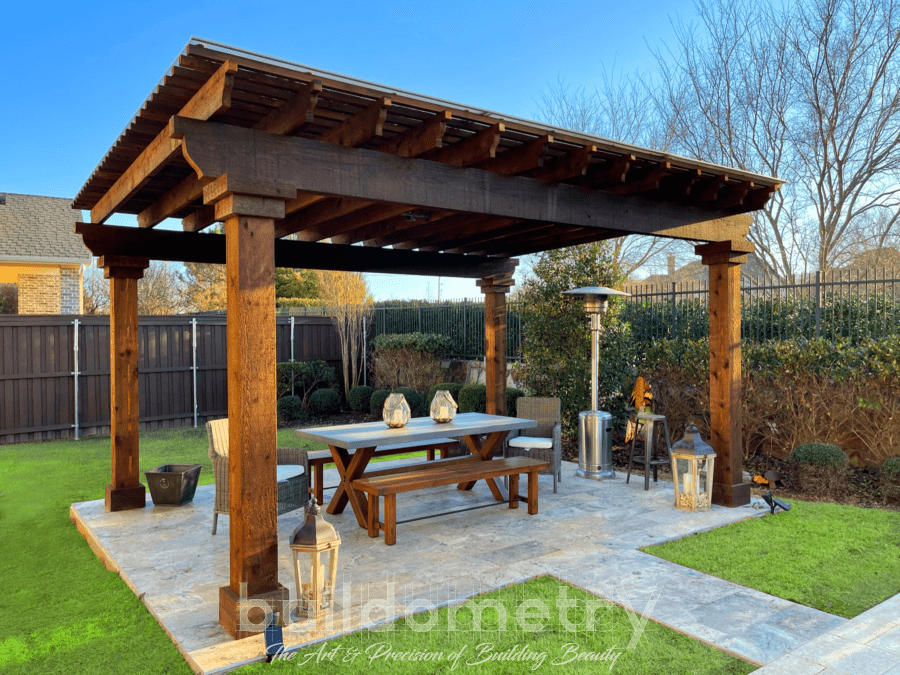 Pergolas & Patio Covers
From simple shade structures to more elaborate and decorative statement features, a pergola can be just the thing you need complete your outdoor living space.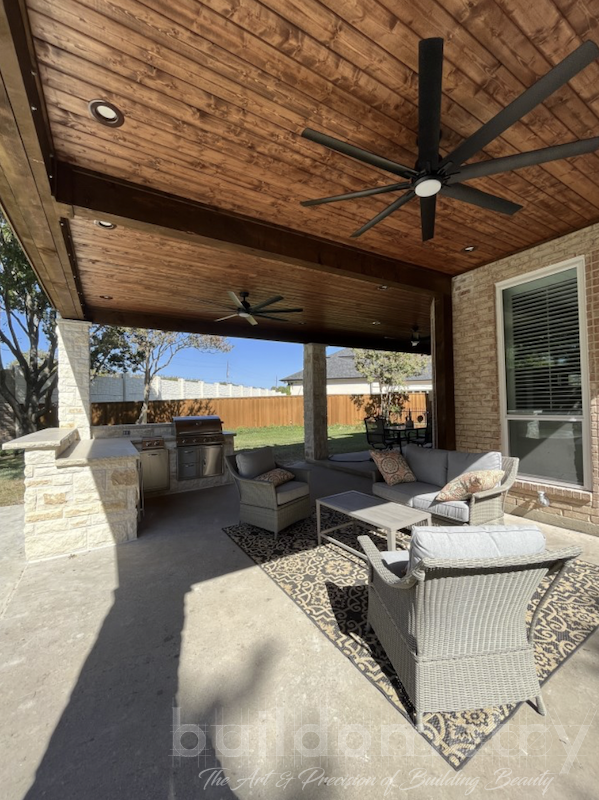 Our Work
Featured Project
Heath, TX – Our client stated they wanted a "larger deck that was actually usable as a patio cover in the rain with an outdoor kitchen & bar." We collaborated with the client to design and build a custom dual purpose deck overlooking the pool. We started the project by demoing the small existing deck that was water permeable and replaced it with a new custom 530 sq ft deck that would serve as a "usable" patio cover. It was important to ensure we made it a true extension of the home, using a stained, rough cedar finish. The surface of the deck is Trex with a Trex Rain escape water management system underneath. We used a solid 6×12 beam as a header and then sandwiched that beam with 3×12 beams and carriage bolts to create a 12×12 header to safely make the 24' span. The ceiling is all tongue and groove, stained slightly lighter for a nice contrast. We then added a custom framed wrought iron railing with LED lights, stoned pillars, and a 10×10 "L" shaped kitchen and bar complete with matching gutters. We are super proud of this beautiful project and our clients stated it is exactly what they envisioned! Mission Accomplished!
Testimonials
See What Our Customers Say!
Our clients are our business so we treat all of them with respect and priority – as if their project is the only project we will ever have. As a client, it's not only about the quality of our work, but the quality of your experience during the process. View All Testimonials
News
Outdoor Living Blog
In today's homes, the boundaries between indoor and outdoor spaces are blurring. More homeowners are recognizing the immense value and myriad of benefits that outdoor living areas offer. If you're considering expanding your living space beyond the confines of four walls, Buildometry walks you through the significant advantages of embracing outdoor living areas. 1. Enhanced…
Finance your outdoor living project with predictable, monthly payments!