At Buildometry we see the outdoors as an extension of your home. Texas offers an abundance of beautiful weather, and we believe everyone should have the opportunity to capitalize on it. Patio covers and pergolas create the perfect outdoor living space. Not only will a well-constructed outdoor space provide enjoyment for the homeowner, it can boost the overall value of the home, positively influencing resale value.
Ask yourself how much more often you would be outside if you had:
Shade from the sun?
Protection from the rain?
A curated place to sit down and relax?
Perhaps a ceiling fan to circulate warm air?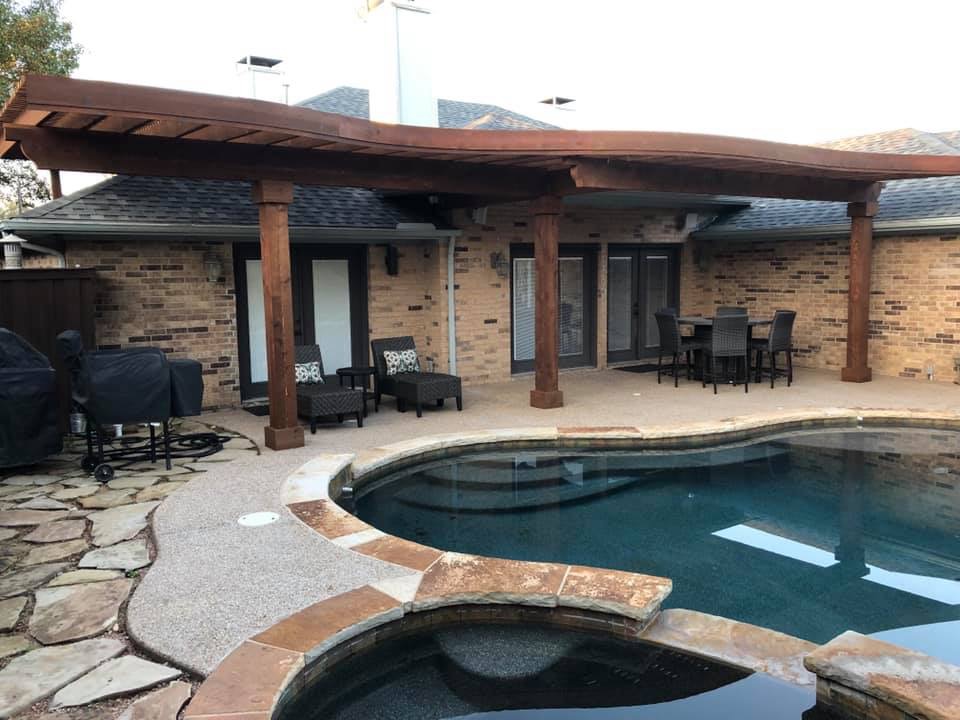 Our Options
Which Patio is Best For You?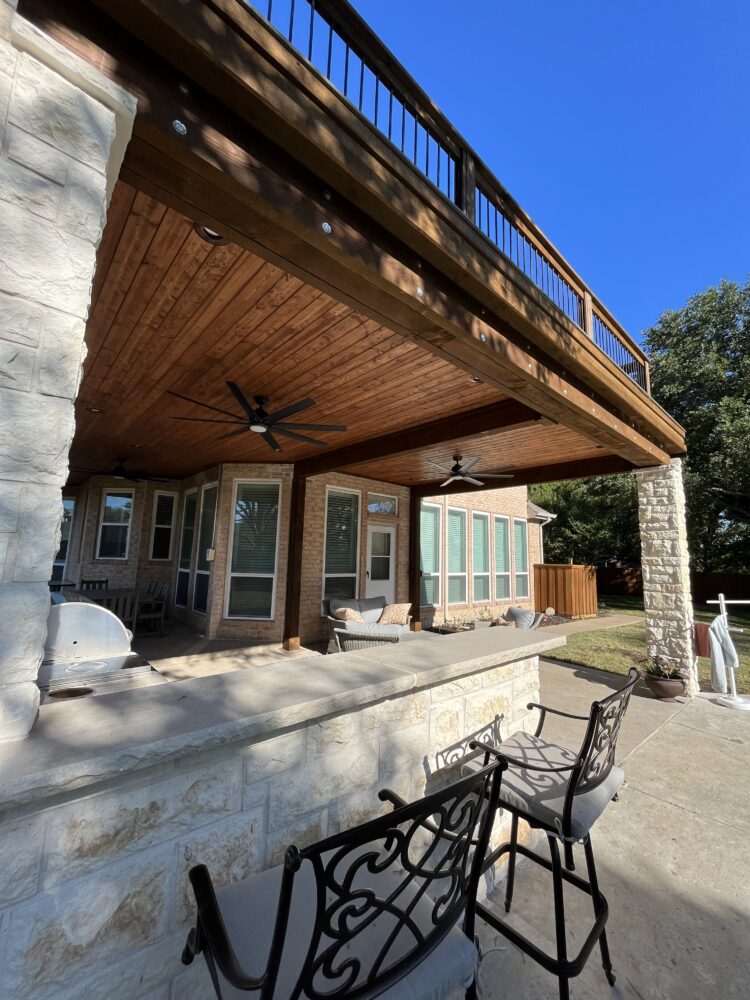 Signature Series
Bigger, Bolder, Brilliant
The foundation of our reputation.
Custom Designed, Boldly Built, Seamlessly Integrated.
Average starting price: $20K+
Average project timeline: 1-4 Months
These are just a few of the reasons a patio cover or pergola makes sense for your home. Then, you factor in the aesthetics. Patios and pergolas allow you to create a beautiful outside room. Whether it's an open "ceiling" pergola or a covered patio space, with the top structure you have a defined area to arrange chairs and tables for relaxing, entertaining and impromptu gatherings.
Given their protection from the elements, covered patios open up options for outdoor furniture as well. Wood is less damaged by sun and rain. Cushions stay cleaner with the added protection from pollen, dust, rain and sun. The home interior is better protected as well because the covered space will stay drier, which means less water and mud is tracked into the home.
Oftentimes, the installation of a patio cover will help with the overall cooling costs of the home as well, especially in western-facing backyards where the summer sun can be fierce. Covered areas can block direct sunlight reducing the amount of heat generated during peak sun hours. They can also protect interior furniture and fabric from direct sunlight. So, you can add energy efficiency and sun protection to the form and function benefits covered patios bring to your home.
You Dream It, We Build It
Whether you're looking for a simple patio structure or a statement-making space, Buildometry can construct it. Our first step is going to be listening to you- to what you want, what you envision, what you are looking to solve for. With our experience and skill, we can build the covered patio or pergola of your dreams. For those seeking inspiration, you might consider:
A fully tied-in and shingled patio cover that connects seamlessly to the home.
A hip roof patio cover to block the most sun, if western sun is a problem.
A statement-making gable roof patio to bring in more sunshine and provide greater airflow, while still providing shelter from the rain.
Tongue-and-groove patio ceiling for a truly custom look, and one that accommodates canned lighting.
A handsome, sturdy cedar pergola that allows for some sunshine while defining an outdoor space.
A corrugated fiberglass covered pergola that brings in sunshine but provides shelter from the rain.
A pool-side pergola for defining a seating area or showcasing landscaping.
A side-yard pergola for dressing up an otherwise vast or void home exterior.
Considering a less traditional look for your pergola? Check out our Contemporary Metal & Aluminum Pergolas. They provide the same benefits as wood pergolas, but with a sleeker, more modern design.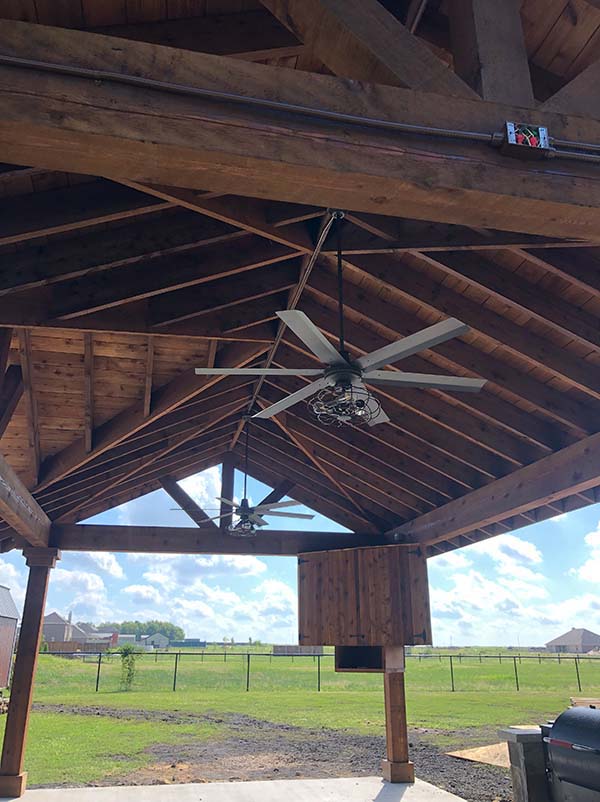 And, We Build Patio Covers To Last
At Buildometry, we construct our patio covers and pergolas to last. From the design phase forward, you can expect a focus on longevity. Our specifications are set above code standards to ensure years of structural integrity without sagging, warping or other such failure. We use custom-made 1/4″ steel, 8 bolt post brackets and 5/8″ hidden beam bolts, providing a sturdy, sound base. We understand that investing in the right craftsmen is what enables us to build at the level we do. To that end, we employ only skilled and trained construction specialists.
You Can Count on Buildometry
We specialize in outdoor living spaces and positive customer experience. With over 30 years of building experience, we've built a reputation we're truly proud of. Because we're owner-operated, you can expect to see us on the job site, communicating regularly to ensure collaboration and clarity throughout the project. We inspect what we expect. And, we expect to deliver you an exceptional product.
Let's discuss your outdoor dreams today. Large or small, commercial or residential, Buildometry is your solution for a beautiful, well-constructed patio cover or pergola you will enjoy for years to come. Contact us today to get started.