Why You Should Consider Decorative Lighting For Your Patio Cover
You've got your patio set up, with chairs, tables, and other accessories that make it fully functional and attractive. But if you really want to bring it together and make it more than just a small area outside your house, adding the proper lighting can help do that in a big way. Following are some reasons you should consider decorative lighting for your patio cover.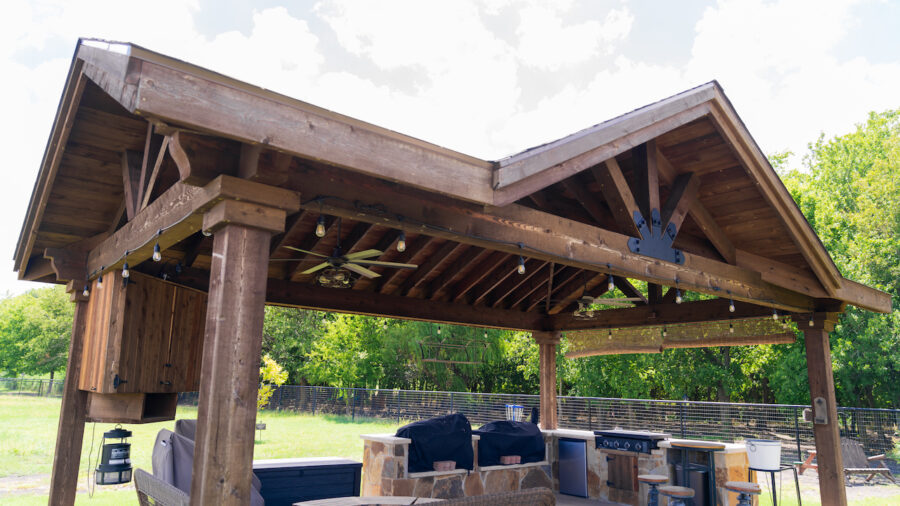 Decorative Lighting
Many people don't consider decorative lights for their outdoor living areas, but it can make a big difference in your outdoor space's overall look and feel. Not to mention, it can be a great way to set the mood for any activity happening in your outdoor space. There are numerous decorative options for lighting up your patio cover. Explain your needs and desires to a professional patio cover contractor to find patio cover lighting that matches all your needs.
Create Ambiance in the Night
A well-lit patio cover can provide the perfect amount of light for any evening activity. Patio cover lighting will make your property look more valuable. Also, the lighting can create an inviting and comfortable atmosphere when entertaining guests or enjoying a quiet night outside.
Outdoor Lighting for Safety Purposes
Good outdoor lighting can help deter criminals and increase safety for you and your family. Also, lighting your patio can protect you, your friends, and your family from accidents due to poor visibility.
Customized Patio Cover Lighting to Meet Your Style
Adding lights to your patio cover has a lot of benefits, and at Buildometry, we want you to acquire the best design. Our team of professionals has vast experience dealing with patios and pergolas. We are ready to build you a custom patio cover with appropriate lighting unique to your style, feel, and budget.
Looking for what will work best for you, contact us, and one of our experts will be happy to help.