Elevate the Look of Your Patio with Gorgeous Stonework
If your exterior is looking a bit dull, one great way to elevate the look is to add beautiful stonework to your patio. Various approaches exist to add beauty and value with stone.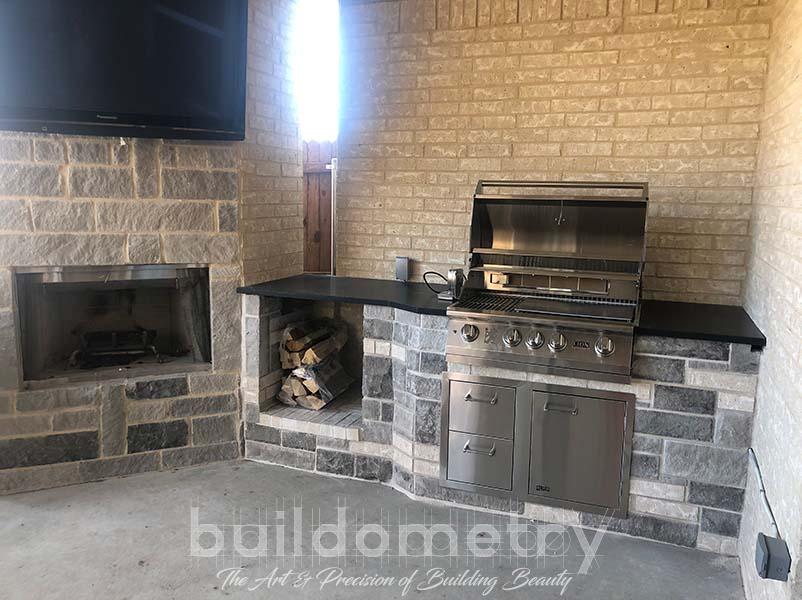 Add an Outdoor Fireplace
Nothing looks as stunning as an outdoor fireplace surrounded by stone. A stone fireplace will create a focal point on your patio that everyone will love and want to gather around. Even on chilly days and nights, you're able to enjoy the outdoors with such an addition.
Add a Built-in Grill
Enjoy the convenience of a built-in grill with a stone surround. A built-in feature like this adds function and a fabulous look to any patio. You and your family will love grilling outdoors and spending time together in the fresh air while taking pleasure in the stone design of an exterior kitchen area.
Add an Entertainment Bar
Instead of just setting out a few chairs on your patio, have a gorgeous bar built with a lovely stone base and a polished concrete top, where your family and friends can gather for a drink, snack, or even a meal. Such an entertainment bar will add a trendy look to your patio.
Add a Short Divider Wall
An excellent way to divide your patio from your yard or pool is with a small divider wall of stone. A stone wall will add a sophisticated look to your entire backyard area. A short wall can also double as another place for people to sit when you're entertaining.
Add Post Decor
If you have a wood patio cover and support posts, you can elevate the look of those posts by having a stone base built around each one. The addition of such stonework will also add significant overall value to your property. Choose a slim base design for a small patio or a more substantial base around each post for a larger space.
For more information about adding stonework to your patio or elsewhere on your property, please contact us today. Our team will help design the perfect look for your home.