Metal or Aluminum Pergolas: Which One's Ideal for Your Home?
Pergolas have always been popular in many homes. They are a perfect way to add value and enhance the usability of outdoor spaces. A well-rafted pergola will transform your home into a beautiful and comfortable area to enjoy the great outdoors. Metal and aluminum pergolas from Buildometry are the optimal way to provide great outdoor space.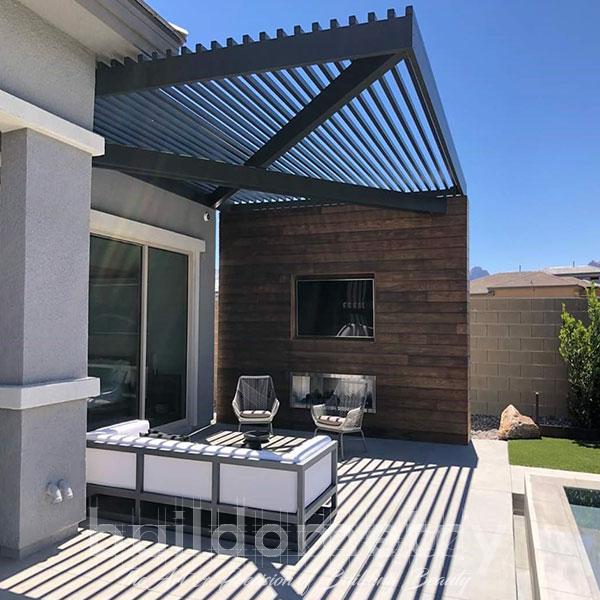 Metal Pergolas
The commonly utilized metal for building pergolas is COLORBOND steel. Metal pergolas are highly flexible and can be finished with paint or a premium powder coat. They can also be customized to outfit your design requirements! They are clean and chic, perfectly fusing with contemporary homes.
Metal pergolas have a matching appearance to aluminum but are made to bear much sturdier structures. Metal pergolas will be subjected to corrosion or rust if not treated before installation. The proper treatment would be 100% Zinc coating or zinc-aluminum amalgamation paint.
Compared to aluminum pergolas and timber pergolas, metal pergolas are more durable and robust and, thus, will last longer. Additionally, metal pergolas are ideal for individuals who lack time to maintain them. A clean cloth once in a while is all that's needed to maintain these pergolas.
Aluminum Pergolas
Whether you live near the coast land or in the bay, aluminum pergolas are your go-to choice. Most of them come pre-painted to the color you want or powder-coated, giving you a low-maintenance finish. They are lightweight and corrosion and rust-resistant. They are an optimal choice for terraces or balconies where weight is required to be reduced to a minimum.
Start loving your backyard with a new pergola. At Buildometry, we are well equipped to specialize in designing, building, and finishing our clients' projects, including the outdoor spaces. Get in touch with us today to get an estimate. For more information contact us.