What Patio Cover Should I Choose?
There are two types of patio covers to choose from: pergolas & awnings, both are great options. A pergola offers long covered spaces for walkways, or for your deck or patio. They can also link different pavilions together. Awnings are typically attached to a building, such as a doorway or the entrance to a deck or a stage. They appear to extrude from the main building. Here are some things to consider when choosing which patio cover is best for your home.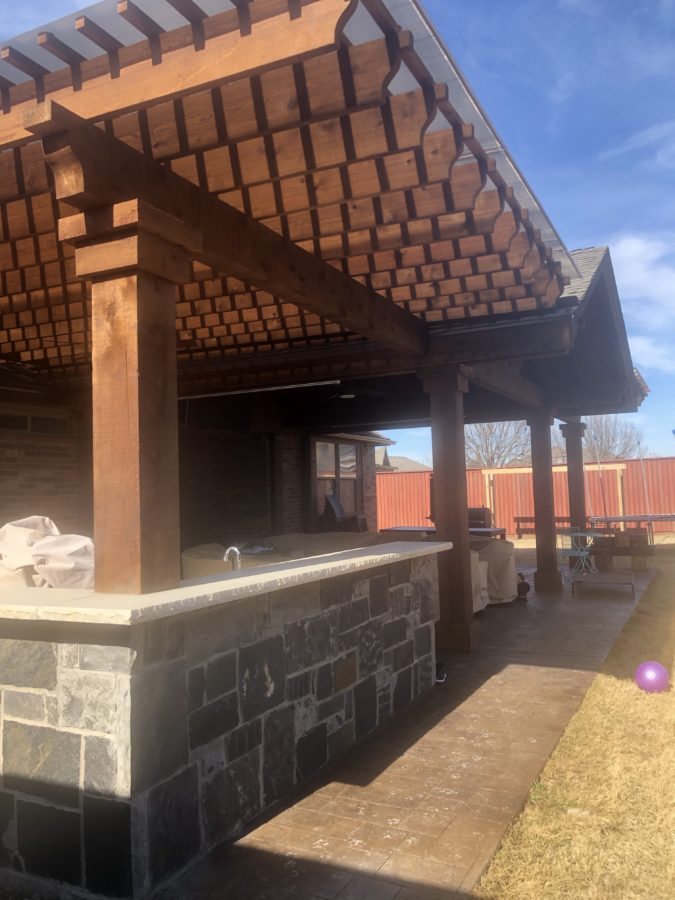 Pergolas:
Pergolas offer a wide range of roof types. They can be open or closed, arched, slanted, flat or curved. Pergolas are typically used for walkways, garden structures and sitting areas. The roof can be built with a lattice design or can be completely enclosed, covered with wood, brick, glass, aluminum or marble, really any construction material you desire. Pergolas are also a type of gazebo, where pergolas are rectangular by design where as gazebos are typically round or have more than 5 sides. Vines and flowers are often planted on the rooftops of Pergolas as well, giving it a more natural feel.
Awnings:
There are many types of Awnings to choose from. You have shade sails, retractable solar window awnings, portable pop up canopies, drop arm or retractable side awnings, folding arm awnings, retractable lateral arm awnings, and aluminum awnings. Each one of these offers a different method and are used for different coverings. An awning can be retracted either by hand or by a electric motor. Awnings can also be attached to Pergolas and are always slanted. Some awnings are attached to doorways or across a building while others are directly installed from the tops of windows.
If you are not sure which patio cover you want, you could always choose both. There is no reason why you can't have one over the other. Call us today and have one of our expert builders add a patio cover to your home.