3 Reasons To Go With A Wood Patio Cover
When it comes to picking out what material you would like to have your patio cover created from, you will find that you have some awesome options. However, one option that is an excellent choice is a wood patio cover. This type of cover can be professionally made and will create the perfect cover for your patio. Here are three reasons why you should go with a wood patio cover.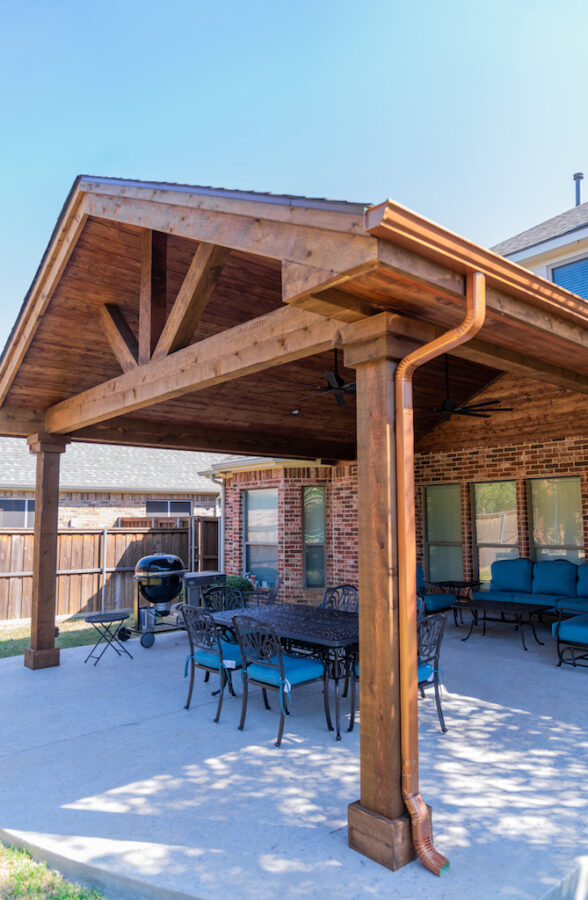 It Is Very Durable
One awesome reason to go with a wood patio cover for your backyard is because it is so durable. The wood that is used to create your patio cover has been treated so that it is resistant to sun, water, pests, and more. This means that it is perfect for use outdoors and can handle all the outdoor elements that will present themselves over the years.
It Looks Amazing
Another awesome reason to have a wood patio cover installed over your patio is because of how amazing it looks. You can choose from a variety of gorgeous styles and colors of wood, as well as different colors of stains, This gives you endless customization possibilities and will help you to create a timeless look for your patio that is the focal point of your backyard.
It Keeps Its Value
Lastly, when you get a wood patio cover professionally installed, you know that it will keep its value. This is incredibly important because a wood patio cover is a big investment for you, and you want to make sure that it is something that will retain its value long term and help you to build equity in your home.
To learn more great reasons to go with a wood patio cover, or to hire a professional to get the process started today, visit us at Buildometry.