Stamped Concrete Adds Beauty to Your Patio
A stamped concrete patio is perfect for the warmer months. Since you'll be spending more time outdoors solo or with friends or family, you will get to enjoy the beautiful aesthetics of your patio. Not only is stamped concrete extremely versatile, but it is an extension of your home that will increase your property value.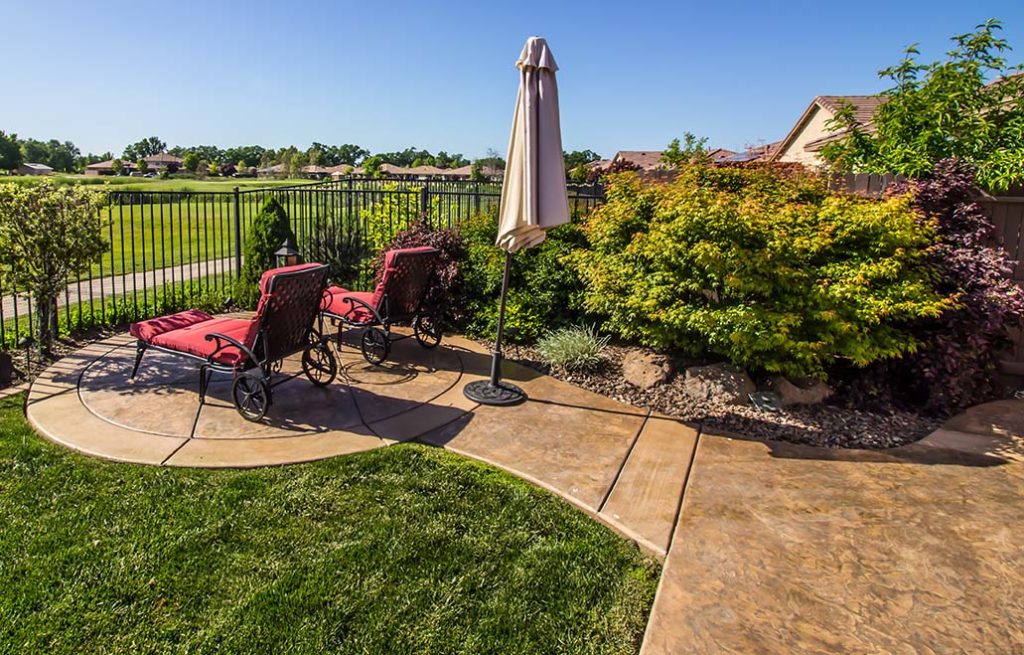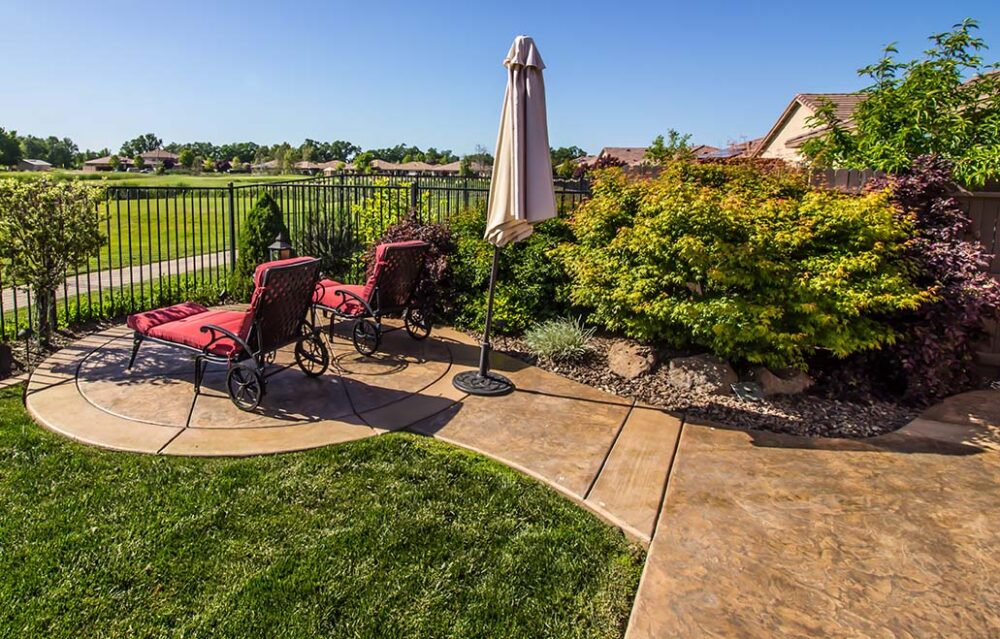 The Benefits of A Stamped Concrete Patio
It is extremely durable, low maintenance, and affordable. Concrete is known to last 40+ years without cracking and is resistant to earthquakes, rot, fire, and winds; making it safe for you and your family. It is low maintenance which means that all you have to do is sweep the debris and leaves off of your patio to clean it or if you notice stains on the concrete, simply mop it or hose it down. It also has the lowest carbon footprint if you are interested in a more eco-friendly material.
Styles to Choose From
Stamped concrete offers you plenty of freedom and creativity to create the design and look you want. Choose from honeycomb tiles, slate, wood, or flagstone.  If you have an abundance of greenery near your patio, consider a light-colored natural brick stamp to enhance the flowers and grass. For earthly tones, opt for wood or slate. You can add a compass design, request your own design, and choose from an array of colors and textures to create the ambiance you desire.
Buildometry Can Turn Your Vision Into Reality
Are you ready to have your stamped concrete installed? We are licensed contractors located in Rockwall, Texas with over 30 years of experience working on projects with our residential and commercial clients. Additionally, we can enhance your outdoor living by installing sinks, refrigerators, fans, fireplaces, and patio covers. To get started on your home or business project today, click here for a free estimate! We look forward to working with you.