How Pergolas Can Enhance Your Yard
Pergolas spruce up the sophistication of your yard and gives shade to the surroundings. A pergola also adds noticeable value to your property. Outdoor living in style is extremely popular and properties will go up in price.
Read on to see how a pergola enhances the property and the life of everyone around you.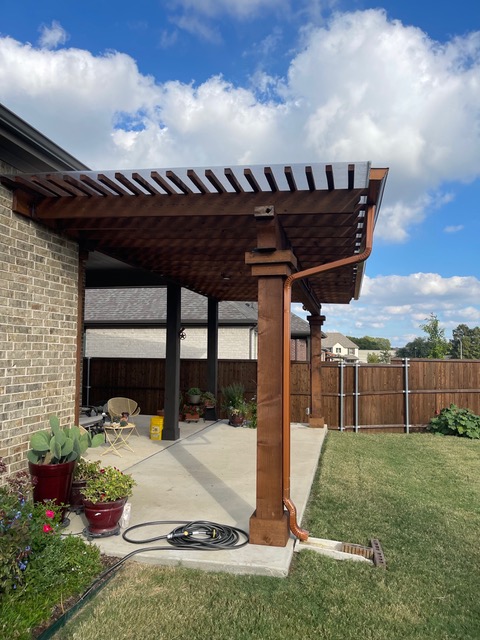 Pergolas Add Beauty
Pergola contractors utilize personalized architectural and sculptural design, the finest materials, and trained and skilled craftsmen to recreate your outdoor spaces. Options in design include modern, simple, ornate, and more. You can make the structures as elaborate or elegant as your budget allows.
Enhance Your Greenery
Custom pergolas support landscaping. Plant vines, climbing flowers, and ivy and let them weave into the structure's supports and beams. Hang planters from the beams. The visual impact will give your ecosystem an authentic organic allure.
Get a Relaxing Shade
The size and spacing of beams control shade. A pergola can be a fully-shaped space too. Match it to your tastes. Maybe you like sitting under the stars at night and prefer wider-spaced beams. If you want full shade, add a fabric cover to the design.
Pergolas Define Space
Pergolas are open and airy. They protect you, your family, and guests from the harsh touch of the sun and, if the right design, the rain. The flooring of the building could be concrete pavers or brick. You can create a deck. Tag on the unique design of the pergola with its beams and pillars, and you're ensuring the completed project leaves you with an outstanding view.
For a pergola company near me, reach out to Buildometry. We're a Texas staple, pergola builders with a rep for returning a quality investment to all our customers, all with customization, personalization, and courtesy service.
If you want to find out how to pump up the volume in your yard, reach out to Buildometry today!