Turn Your Patio into a Cozy Getaway with an Outdoor Fireplace
If your family enjoys being out in the fresh air, and your home has an underused patio space, an excellent way to get more use out of the area is by adding an outdoor fireplace. You can turn your patio into a cozy getaway for yourself and your family, and even into an inviting space to spend time with your friends.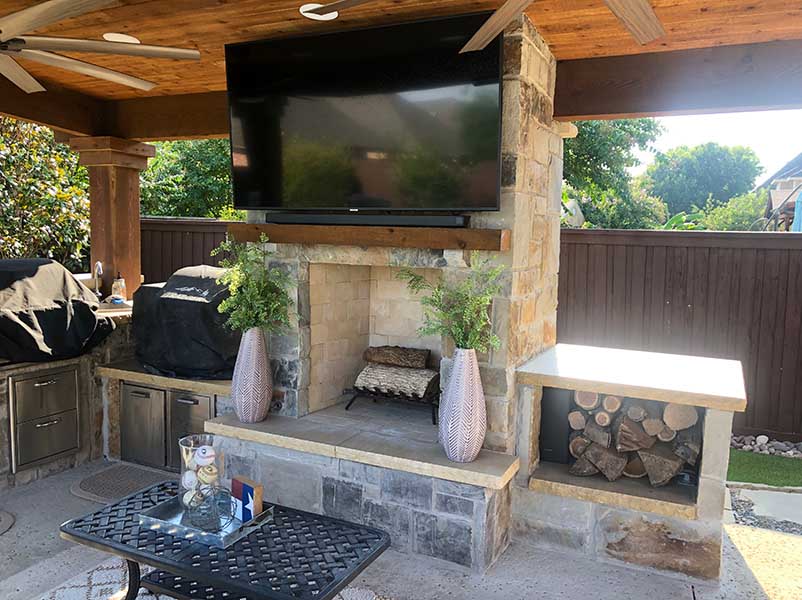 Extended Use
With an outdoor fireplace, you can use your patio year-round. Even on colder nights, you can enjoy being outside in front of a crackling fire. You will feel cozy and warm, while sipping on a drink, reading a book, listening to music, or simply relaxing. A chill in the air won't drive you or your family inside anymore when you have a gorgeous fireplace to gather around.
Entertainment Space
With an outdoor fireplace, you can turn a standard, boring patio into an entertainment space for your family and friends. You can hold dinner parties out on your patio and impress all of your guests with a gorgeous stone fireplace that will keep the area warm while you eat. If you add an outdoor television, your patio will become the perfect space to invite your friends over to watch the latest game or binge-watch your favorite series.
Added Home Value
With an outdoor fireplace, your home will look and feel much more expensive. Such a gorgeous feature will add interest and value to your home, making the investment worthwhile. A fireplace on your patio immediately becomes a focal point and a feature that will wow buyers in the future if you decide to sell your property.
For more information about getting an outdoor fireplace for your patio, please contact us today. Our talented team of professionals can design a beautiful and durable fireplace that you and your entire family will enjoy using for many years to come.