3 Must-Haves For Your Outdoor Kitchen
When it comes to designing your outdoor kitchen, there are so many amazing options. However, it is important that you incorporate the things that matter the most to you and will make your kitchen both functional and enjoyable. Here are three must-haves to consider including in your outside kitchen.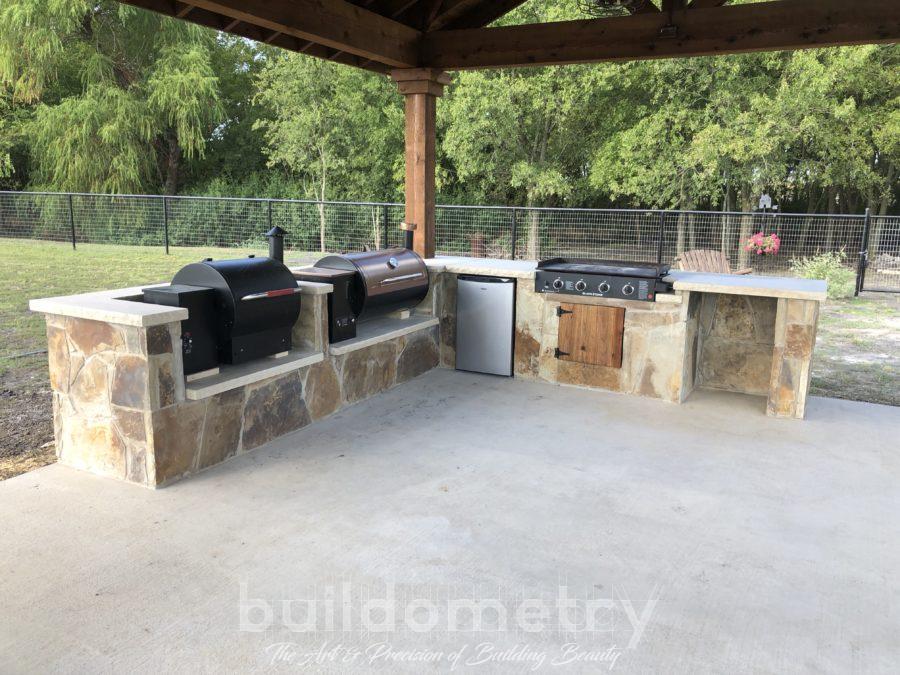 High Quality Grill
While your outdoor and indoor kitchen will both have ovens and stove tops, one huge difference is going to be the grill that you install outside. The grill in your outdoor kitchen isn't just any old grill but is a high quality stainless steel grill that has a smoker box, a rotisserie cooker, interior lighting, and more. This gives you plenty of cooking options and makes grilling so much fun.
Plenty Of Counter Space 
Just as you need space to cook indoors, you also need plenty of counter space when cooking outdoors. When you are creating the blueprint for your kitchen with your designer, make sure that the counter space that you want is included and also consider adding in an extra island for added space. You can then customize the countertops however you'd like by using granite, marble, concrete, etc.
Seating Options 
Finally, you want to have plenty of seating options. Adding bar stools to go along the edge of the countertops creates a great place for people to sit and converse while food is being prepared. Having an additional area in your outside kitchen where you can set up a large table and chairs is also important. This not only gives you the room that you need to prepare your food, but also creates a comfortable place to sit and enjoy eating with family and friends.
To learn more about what to include in your outdoor living area, visit us at Buildometry.