3 Outdoor Living Features That You Should Consider
When it comes to upgrading your backyard, there are a lot of awesome outdoor living features that you can add. Hiring a professional to create this outdoor living space for you ensures that you get exactly what you want and gives you a lot of excellent options. Here are three outdoor living features that you should consider.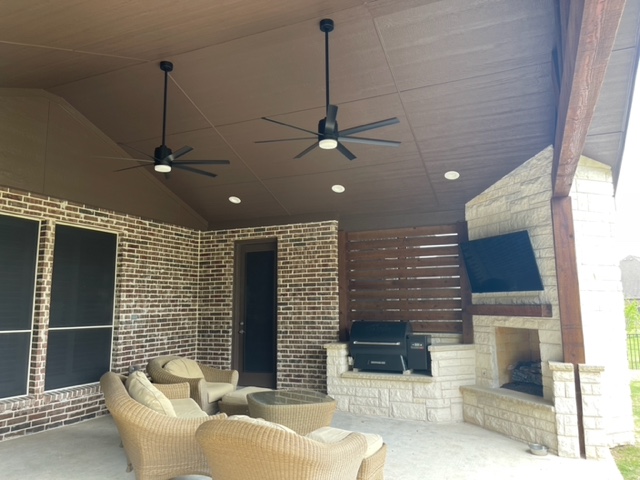 Outdoor Kitchen
Having an outdoor kitchen installed is a great way to enhance your outdoor living space, and it gives you more room to entertain and simply enjoy the outdoors. You can have your outdoor kitchen include a variety of features, such as an outdoor refrigerator, a wine chiller, griddles, stove tops, sinks, built-in coolers, misters, fans, specialized lighting, covered and/or inset TVs.
Fireplace
An incredibly beautiful feature to add to your outdoor living space is an outdoor kitchen. The great thing to about an outdoor fireplace is that it is both beautiful and highly functional. You can use the fire for both cooking and comfort, as well as additional light. The design of the fireplace can be customized to your liking, and can include a variety of bricks, stones, and more.
Fire Pit
If you want something that is a bit simpler, but still an amazing addition to your outdoor living space, then a fire pit is a great choice. You can either get a wood burning or gas burning fire pit. Both work great for providing heat, cooking, roasting, etc. You can also choose the size and shape of your fire pit, as well as what kind of brick or stone you would like to use to create your fire pit, and also go around it.
To learn about more outdoor living features that you should consider, or to hire a professional to help create the perfect outdoor living space today, visit us at Buildometry.