3 Things To Include in Your Outdoor Living Area Design
Are you sold on the idea of living an outdoor living area to your home? Great! You'll get to reap the benefits of more living space, naturally spending more time outdoors, and having a perfect entertainment area for the warmer months. But what should you be included in your outdoor living area design? The options for how you could set up your space are limitless, but the following three things should definitely be included.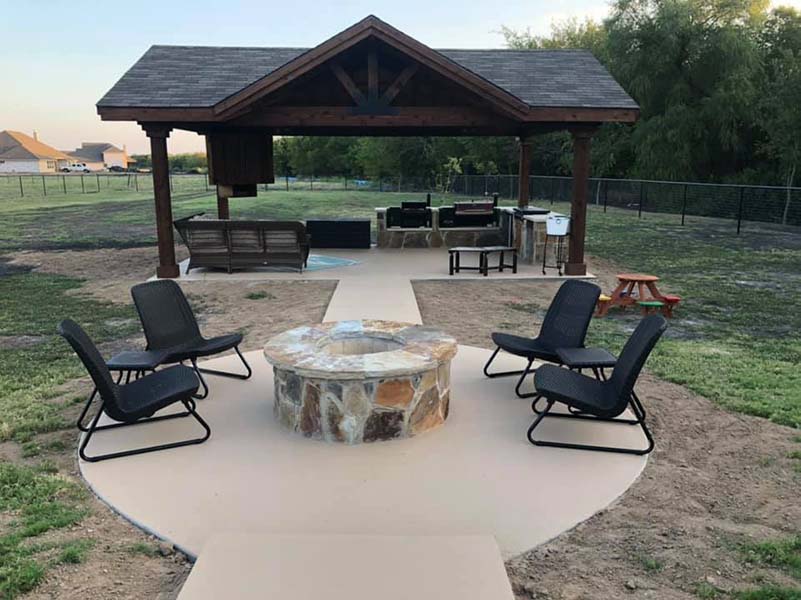 1. Weatherproof Seating
You need seating to thoroughly enjoy your outdoor living space. Without somewhere to comfortable sit, it isn't really a living space at all. The key is to find the right seating. You'll want to find something that is weatherproof, water-resistant, and durable.
2. Great Lighting
Lighting ensures you can make use of your outside seating area during evening and night. There are many options available for lighting. You could opt to have solar-powered lights installed along the edges of your seating area. You could install an overhead light with ceiling fan for the warm months. There are many choices, but you'll want to choose at least one to illuminate the area.
3. A Heat Source
Even summer nights can get a little chilly at times. During the fall and spring, cool nights are a certainty. Installing a heat source will allow you to get much more use from your outdoor living area. The best options are outdoor fireplaces and fire pits. Some homeowners even choose to incorporate both.
Do You Have More Questions About Planning an Outdoor Living Area?
While set up options are limitless, the three things above should be included in your outdoor living area design. Do you still have questions? Would you like to discuss professional assistance with your outdoor living area?
Contact us today. One of our associates would be happy to assist you with anything you need.