Relax with Your Wonderful Outdoor Fireplace
Would you like to add to the calming atmosphere of your backyard? An outdoor fireplace or chiminea will surely do the trick! With Buildometry, we focus on the exact detail that goes into creating the perfect outdoor fireplace. Geometric shapes are used to accomplish a project that you will love to turn to for ambiance.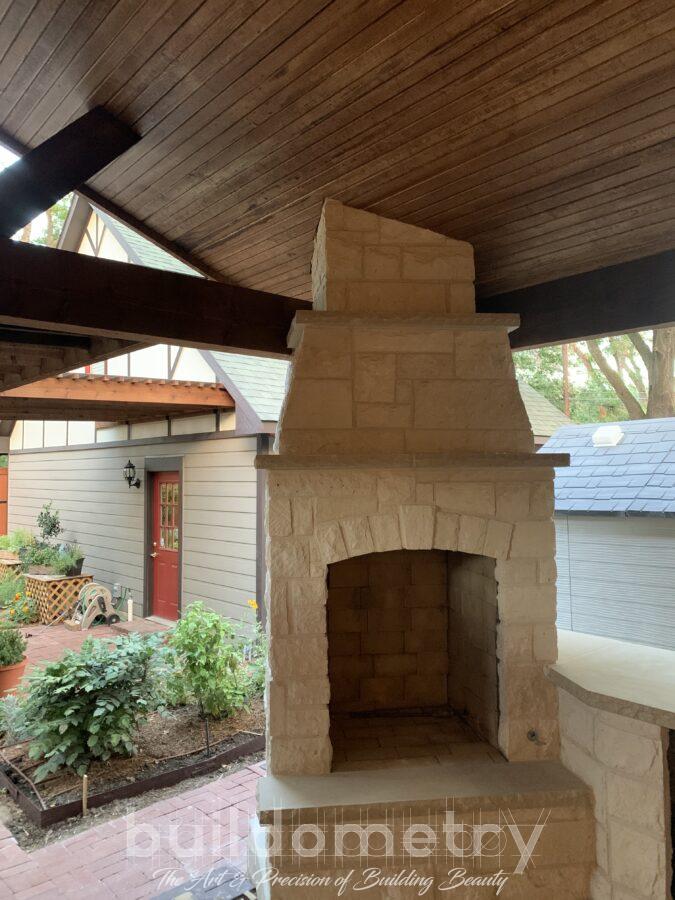 PERKS OF OUTDOOR LIVING
Enjoy a natural gathering area with this miniature fireplace. You can have family and friends over to roast marshmallows and have that perfect Summer night. With a smaller fire burning bright, this requires less maintenance.
GET TOASTY WITH AN OUTDOOR FIREPLACE
Outdoor fireplaces are a safer option, compared to a fire pit. They allow more beauty to transform your outdoor living area, and make for a peaceful welcome to whoever visits your home. The ambiance is elevated with a thermal brightness, and is best experienced with others.
An outdoor fireplace will compliment your atmosphere well. They offer stronger character and some dramatic elements. Fireplaces are able to dwell in several designs and styles. This ultimately enhances the appearance of your patio or outside foundation.
ENJOY THE OUTDOORS MORE
With your outdoor fireplace, experience the warm and cool weather. However, the best time to be outdoors with loved ones are the Fall, Winter, and early Spring months. Wherever you happen to live, cozying up is possible!
Want to learn more about building the perfect outdoor fireplace? Contact Buildometry today to schedule your estimate on fireplace installation. We promise that the quality of our outdoor living products won't disappoint!
About Buildometry
Buildometry is owner-operated. We work hands-on every job to ensure collaboration, attention to detail, clarity and that we are exceeding your expectations. We listen to your vision and share our experience in a unique collaborative process. The result is an absolutely beautiful outdoor space that exceeds your expectations.