Tips for Designing Outdoor Living Spaces for a Small Yard
By incorporating a few smart design tricks, even those with a small yard can create the ideal outdoor living space. A space that is so beautiful, relaxing, and useable, it actually makes the entire home feel larger. We've compiled a list of our favorite design tricks to maximize both the size and function of one of the most popular areas of the home.
Location, Location, Location
As with other aspects of home design, creating the ideal outdoor living space in a small yard is all about location. The best place to place an outdoor living space is in an area that has an uninterrupted view. An area that isn't blocked by fencing or a part of the house or garage means one's first impression is of the expansive outdoors, rather than the walls of a building.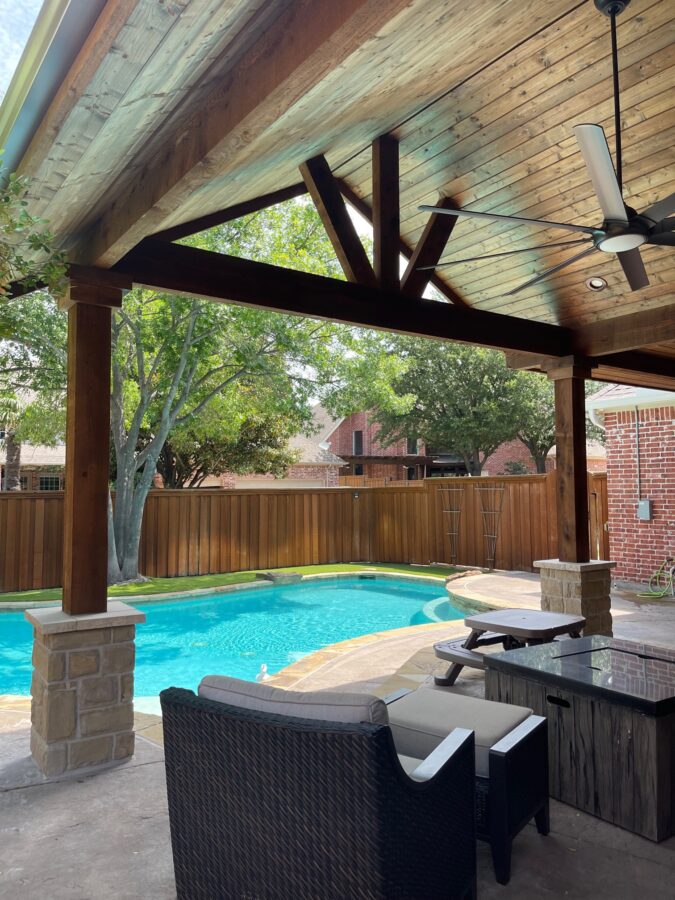 Locating a focal point at the farthest end of an outdoor space can also create an impression of a larger area. An attractive focal point could be a fountain, a waterfall, or a trellis for flowers or vines, all of which can help draw the eye to the farthest point of the area.
Think Vertical/Create Multiple Levels
Depending on the topography that surrounds a home, it may be possible to create a multilevel outdoor space. One level could be used primarily for outdoor dining, whereas the other level could be for relaxing in front of a fire pit. Even if an outdoor space is primarily on one level, simply putting in a step or two between different areas, can divide the space by function. The more organized the space, the better it functions. The better a space functions, the less need there is for additional space.
Smart Choices for Furniture
When it comes to small outdoor spaces, selecting the right furniture is crucial. Today's homeowners are fortunate in that there's been an explosion of outdoor furniture options in recent years.
Use Nested Furniture
Ideally, at least some furniture pieces should pull double duty. Nested stools can be used for extra seating, and they can also be used as a side table. For the times when neither is needed, they're simply stacked and set aside. Other stackable or foldable pieces (e.g., chairs, and side tables) are also great for small spaces.
Choose Minimalist Furniture
Choosing furniture with clean, simple lines is best for small yards and outdoor spaces. Big, bulky furniture will only make the area feel smaller, and it won't function as well either. When accompanied by good-quality cushions, minimalist furniture can be just as comfortable as its larger counterparts.
Use Foldable/Retractable Coverings
Since small areas sometimes have to serve several functions, using retractable/folding umbrellas and awnings can help provide the flexibility a household needs in a smaller space. When people want to use the space to enjoy the sun, they simply retract the coverings. When shade is required, covering is readily available.
Please contact us if you'd like more tips on creating the perfect outdoor living space for your home. Call Buildometry today for tips to make the most of your small yard!