Advantages of Having an Outdoor Fire Pit
While they've been around for years, outdoor fire pits currently fascinate more homeowners than ever before. The trend of buyers looking to invest in their first fire pit table and homeowners upgrading their existing pits continues to grow. But what really makes fire pits so popular? Are they worth the money?
Here's everything you need to know about fire pits and the benefits of adding one to your yard.
What's a Fire Pit?
A fire pit is basically any structure specially designed to contain a fire. It can be in the form of a humble metal drum or as simple as a hole dug in the ground. However, many homeowners are now choosing pits made of steel, stone, brick, or cast iron to create an attractive outdoor space.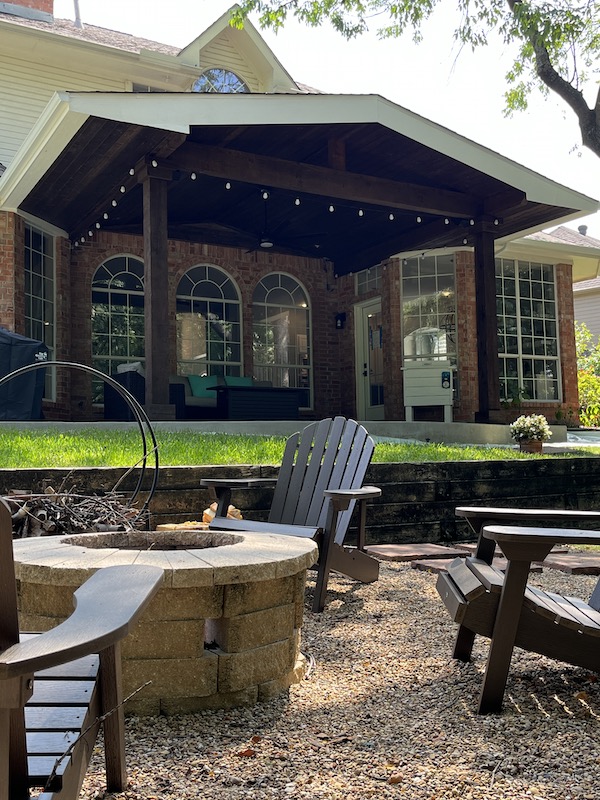 Benefits of Adding a Fire Pit in Your Yard
Fire pits hold a special place in our lives. Besides bringing comfort and warmth on cool nights, they provide a unique ambiance when sitting outdoors with friends, enjoying the warm summer months.
Below are 3 of the amazing advantages of having an outdoor fire pit.
1. Fire Pits Can Extend Your Home
Outdoor fire pits are perfect for extending your home (creating an al fresco lounge space), where you can relax with your friends and socialize. Just like indoor fireplaces, fire pits offer the perfect focal point for outdoor sitting areas. Consider surrounding your pit with outdoor sofas or a built-in bench seating topped with comfy cushions.
2. Useable All Year Round
Contrary to popular belief, fire pits aren't seasonal amenities, enjoyed only on summer and mild spring nights. With an Earthfire Ceramic Fire pit, homeowners can enjoy outside living and entertainment all year round. It's high time you transform your Christmas Eve and bonfire nights with the warmth and comfort of outdoor fire pits.
3. You Can Also Cook On it
As you relax and unwind, watching the flames and wondering what's for dinner, feel free to pop your grill plate over the top of the fire pit and cook anything you'd usually prepare over a barbecue fire pit. Whether roasting marshmallows or cooking hot dogs, it's a guaranteed fantastic time for kids and adults. And let's face it, food just tastes better when prepared over a fire.
For more information about outdoor fire pits and renovating your outdoor space, reach out to us today at Buildometry. Our experts are always ready to help you make your plans come to life.