Outdoor Living Projects to Boost Value in a Competitive Market
With more people listing their homes for sale, it's a good time to think about how to maintain a home's value or even boost it. For those who don't foresee selling their homes for a few years, the best way to get a solid return on investment (ROI) is with outdoor living projects. Turning unused outdoor spaces into an open-air living space is a prudent move not only for ROI, but for health reasons. Spending time outdoors in the sun gives people a naturally sunny disposition as well as creates a less hospitable environment for germs or viruses to spread between people.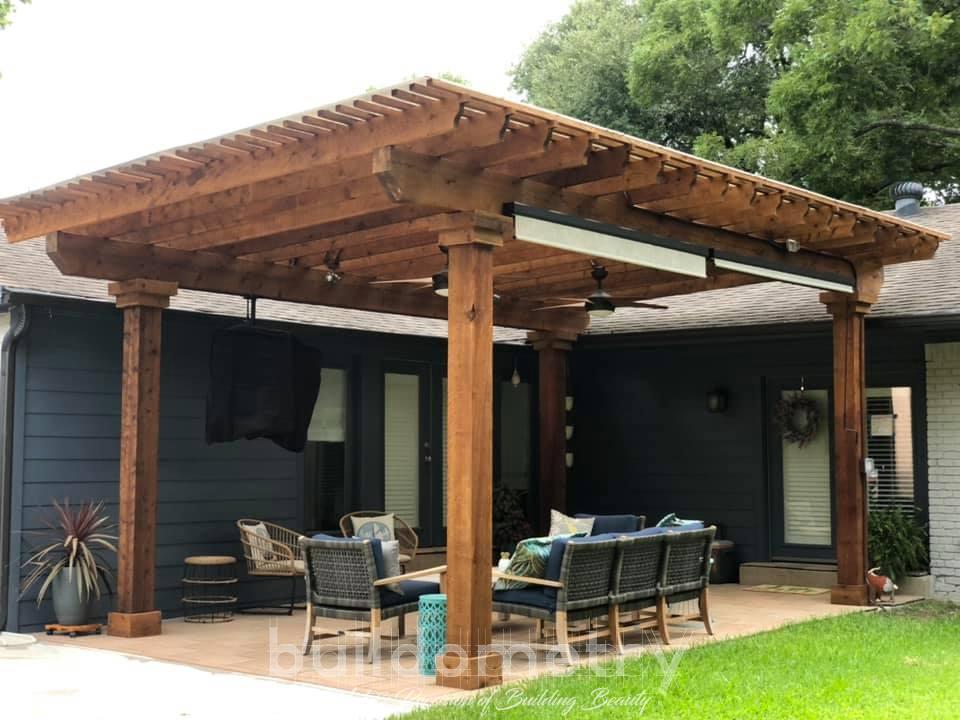 Raising your joy score
Pergolas, patio covers and arbors are a few outdoor living projects that won't take too much time or investment yet increase your joy. Patio covers allow for a greater air flow compared to enclosed porches. Pergolas and arbors often direct the flow of traffic in and out of the home while also giving plants a structure on which to grow. A lot of people take great satisfaction in growing grapes on an arbor or cultivating a vine that attracts hummingbirds such as coral honeysuckle. When showing a home in the future, potential buyers will notice a mature vine overflowing with flowers and pretty foliage.
Making entertaining easier
Having a fire pit and outdoor kitchen area is a great way to improve a home's value – particularly if the interior of the home lacks sufficient "entertaining space." People in today's society like to socialize and visit, but often want to spread out. A fire pit often turns into a conversation pit as people chat while roasting marshmallows or gazing at the dancing flames. Some in-demand components of an outdoor kitchen include a pizza oven as well as refrigerator and freezer as well as gadgets for making something wholesome such as ice cream sundaes or something spiked for the adult crowd.
While there is no guarantee your home will sell for a higher price that you bought it for during a competitive market, it will sell more quickly with desirable features. With outdoor living amenities, some home sellers enjoy a greater ROI which means they recouped their costs of renovating and kept change in their pockets. When it comes to resale value, consider what matters to home buyers in today's world.
At Buildometry, we specialize in outdoor living spaces including outdoor living areas, outdoor kitchens, covered patios and more. Based in Texas, we focus on competence and skill as a local boutique of professionals. When you are ready to turn your yard into an outdoor oasis, contact us for superior customer service.