3 Fantastic Reasons to Install a Fire Pit
Having a beautiful and cozy backyard for entertaining is just as important as having a charming indoor space. Over half of Americans sought to improve their outdoor spaces last year, and many people enjoy relaxing, cooking, and hosting guests outside. A fire pit is a simple and practical way to upgrade your yard or patio. As a focal point in your yard, fire pits can add visual interest, create an easy gathering space, and even increase your home's value.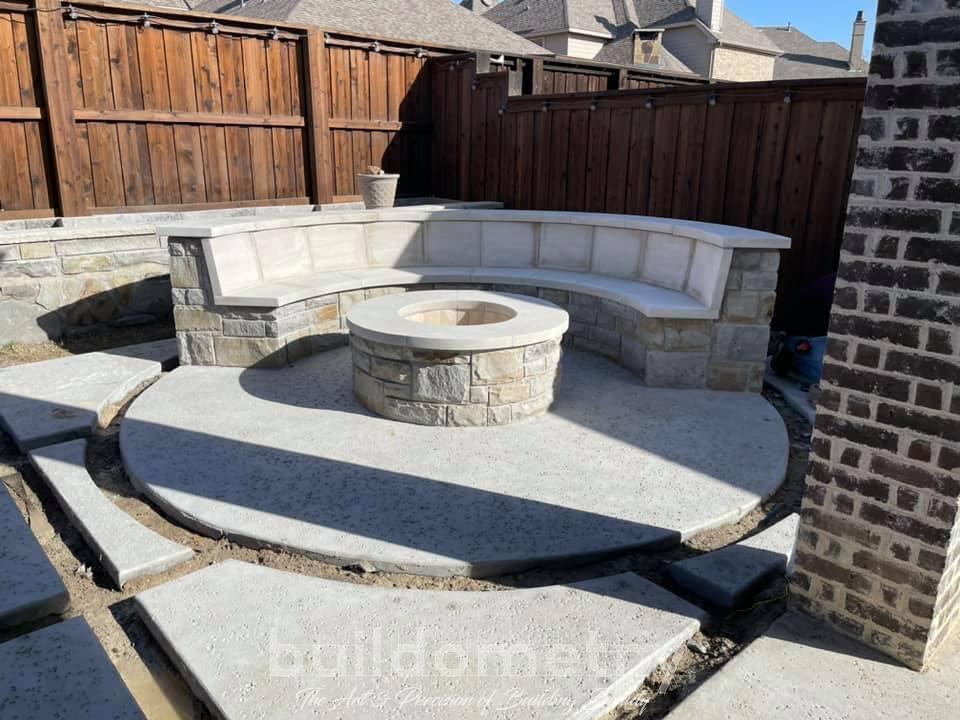 Visual Appeal
Installing a new fire pit can instantly enhance the appearance of your yard or patio. It will become a focal point of your space, drawing attention to instantly impress guests. Professional installers can even help you select materials and colors that will match your house, for a cohesive landscape design. Additionally, consider how the surrounding area will look. Choose pavers to match your patio, or perhaps some eye-catching stamped concrete. Even within the pit, you have options of various toppers, such as lava rock or glass. With so much opportunity for customization, fire pits are an easy way to extend your style to the backyard.
A Space to Gather
Not only is a fire pit a visual focal point, but it can become the central gathering spot, as well. On chilly evenings, your family can warm up around a toasty fire. In the summertime, invite friends over for some delectable s'mores. Modern fire pits can be installed with built-in benches, or you can arrange some rustic log seating around them instead. Either way, a fire pit is a cozy and welcoming feature that people will be drawn to.
Increased Home Value
As with many home upgrades, installing a new fire pit will add monetary value to your property. Not only will your family enjoy a more comfortable outdoor living space, but you will also reap the benefits whenever it is time to sell your house. An attractive, professionally-installed fire pit will add curb appeal to your home and highlight the great potential for outdoor entertaining.
After building a stylish new fire pit, you may find it hard to even go back inside! You, your guests, and future homebuyers are all certain to fall in love with the exceptional form and function of a professionally-installed fire pit. For more information about upgrading your backyard, contact us at Buildometry.