Storage Ideas for Outdoor Kitchens
You'll love cooking in your custom outdoor kitchen when you have the right storage solutions. Here are some ideas to keep in mind.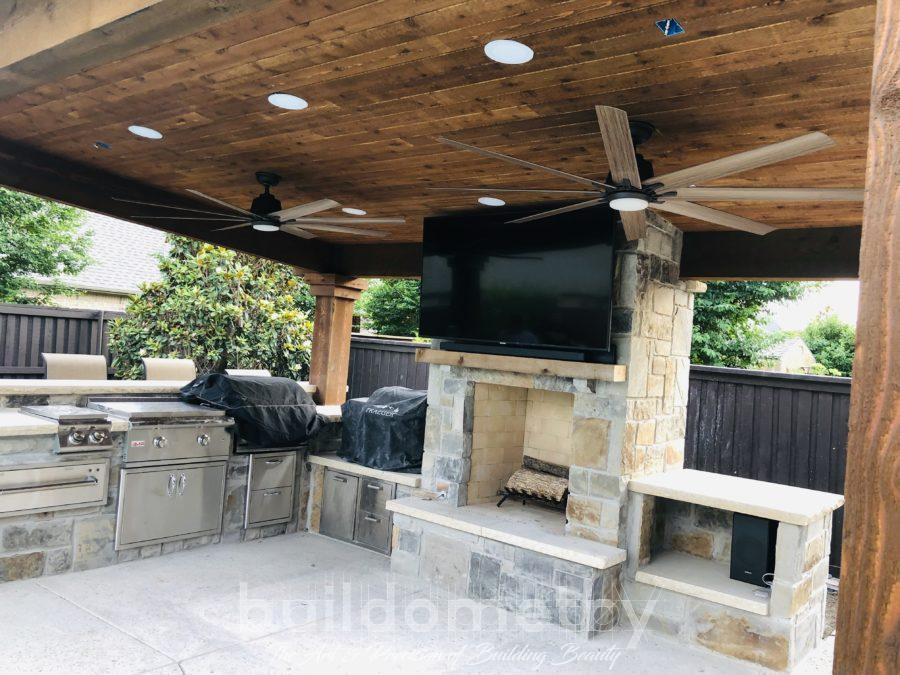 Planning for Outdoor Kitchen Storage:
Naturally, you have to think about how you're going to use your outdoor kitchen. Depending on your budget, you may be able to get by with a kitchen close to your house and a rolling cart with shelves. However, it's a lot more fun to cook and entertain outdoors when you have ample storage. That way you don't have to keep making trips back inside for all the stuff you need.
Cabinet Options:
Cabinets are one of the most important storage choices for your outdoor kitchen. Most of all, the materials and construction need to be weatherproof. The most common choices include stainless steel or certain polymers or wood. Polymers have the advantage of looking like wood but requiring less maintenance. If you have your heart set on custom teak, you can pull it off as long as you keep up with the necessary resealing and possible refinishing. Whatever material you choose, the cabinets need to be fully enclosed so check inside to make sure the doors and tops are fully sealed.
Other Options:
Overall, designing storage for your outdoor kitchen will depend on factors like your lifestyle, including the size of your family and the kind of entertaining you do. Of course, if you focus on organization you can always achieve more storage in less space. Specific priorities might include roll out drawers to keep trash cans out of sight and a beverage center complete with a restaurant size wine chiller
Contact us if you want to collaborate with a group of professionals who specialize in outdoor living spaces and will work to exceed your expectations. At Buildometry, we have more than 30 years of building experience with strict quality control in the DFW area.