How Retractable Patio Screens Enhance Your Space
It's a beautiful day outside. The flowers are blooming. The temperature is ideal. It's the perfect day to enjoy your patio. With lemonade in hand, you prepare for a relaxing afternoon on your gorgeously decorated patio. Just as you settle in, you realize the sun is right in your eyes, the bugs are circling your lemonade, and the wind is quite a bit stronger than a summer breeze. Are your dreams of relaxation dashed? They don't have to be.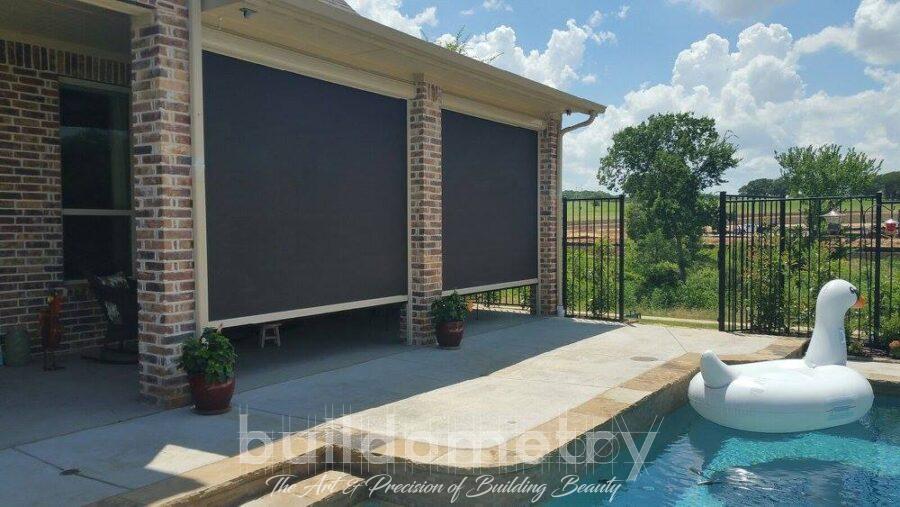 What is a retractable screen?
A retractable screen is a curtain of premier textiles that can be lowered from a housing unit when needed and put away, or retracted, when not needed. Retractable patio screens are made using UV-stable fabrics, which are resistant to fading. Its PVC-coated polyester is durable and mildew resistant, making it easy to clean.
Why do I need a retractable patio screen?
Retractable patio screens enhance your existing patio space by providing increased enjoyment throughout the seasons while adding beauty to your outdoor patio space.
Privacy. Your home is your castle, but your castle is often exposed to your neighbors or roadways—retractable screens giving you the flexibility to choose your level of privacy.
Protection. What may start as a beautiful day can quickly become windy or a quick rain shower. That doesn't have to mean you're shut indoors when you have the protection of a retractable awning.
Insect Control. Bugs can really bug you when you are trying to enjoy the outdoors. Roll down retractable screens can provide a barrier for insects.
Flexible sun screening.  Sun exposure varies throughout the day and the seasons. A retractable screen allows you to adjust just how sunny you are feeling.
Energy conservation.  By controlling sun exposure, retractable screens can help reduce cooling costs and prevent fading of that perfect pattern of patio furniture cushions.
Retractable patio screens come in many styles and installations to fit your needs, including motorized and hand-crank options. At Buildometry, we listen to your vision and share our experience in a unique collaborative process. To add more life to your patio, contact us to schedule a consultation to find the best fit for your home and budget.