A Modern Pergola Could Be the Right Choice for Your Yard
The benefits of having a pergola in your yard are numerous. A pergola can define the space for an outdoor room, provide shade, and enhance your yard's visual appeal. Although traditional style pergolas create the right look in many yards, a modern pergola is a better fit for yards that have a contemporary style.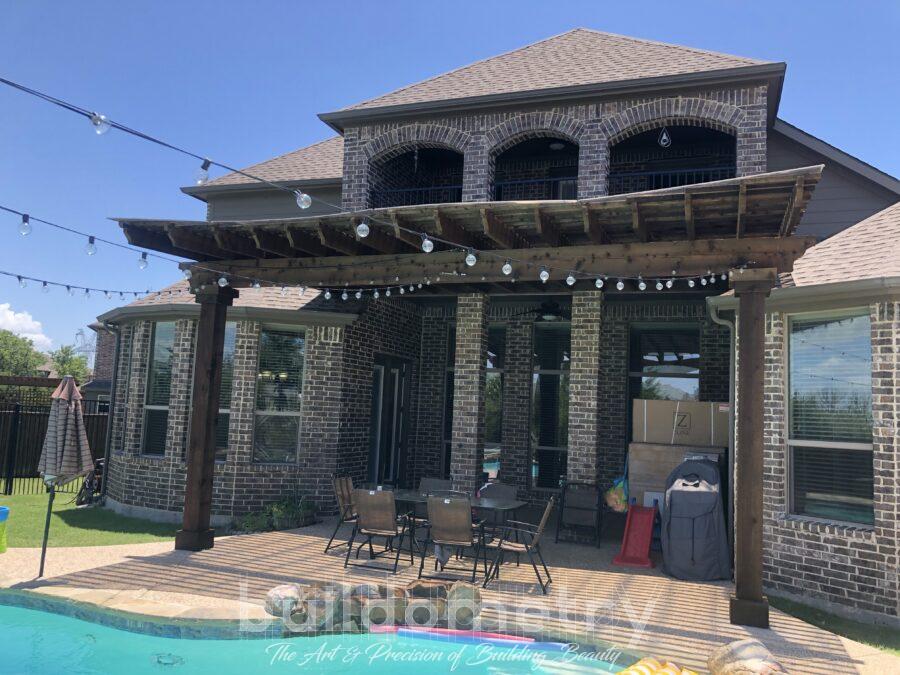 What Is a Pergola?
It's an outdoor structure with posts that support an open roof. It can be attached to the home or be a freestanding structure. Traditional pergolas frequently have a lattice roof with beams that extend beyond the structure's frame. The beams may even have ornamentation.
What Is a Modern Pergola?
In contrast, the overall design of a modern pergola is sleek. Straight lines and sharp angles are common characteristics of these contemporary pergolas. Their posts are usually square or rectangular. Their roofs tend to be flat and slatted. Often, the roof's beams do not extend beyond the pergola's frame.
A modern pergola can be made primarily of wood.  Homeowners frequently choose to boost a wood pergola's modern look by staining the wood black or building with dark wood. Another popular option is to use a metal like steel or wrought iron for the posts and a portion of the beams.
Reasons to Choose a Contemporary Pergola
Modern pergolas aren't just for homes that have been built in a contemporary style. They're also an excellent choice for traditional homes with a contemporary outdoor living area. Since a clean look, sleek lines, and strong angles characterize the trendy minimalist design style that many homeowners have chosen for their yards, a modern pergola complements minimalist outdoor living spaces.
Installing modern pergolas is just one of the ways Buildometry helps homeowners create the outdoor spaces of their dreams. Contact us to receive an estimate for your outdoor living project.