Who to Trust With Your Outdoor Living Project?
It's an unfortunate FACT that 80% of people who use contractors have a bad experience. This is not always contributed to a bad contractor yet is often due to lack of understanding of build spec and missed expectations by the client.
3 Bid Rule
What this means is the old "3 Bid Rule" is not truly accurate without knowing the specific details. It's like asking how much a 4 door car or a 3,000 ft2 square house cost as there are obviously many variables to consider that affect cost. There's nothing wrong with getting multiple bids, yet truly understanding what your getting is crucial!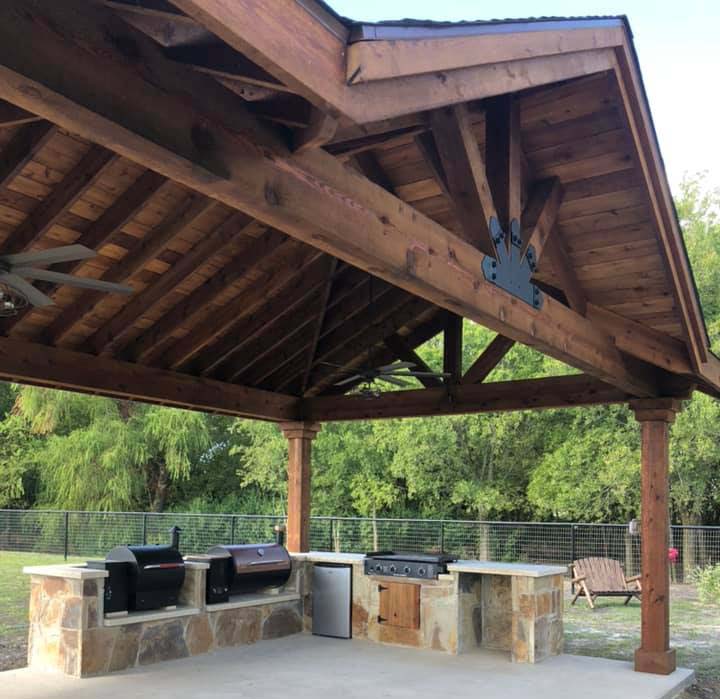 A bid can be financially manipulated through simple lowering the grade of materials and changing the build specs of spacing. It's just like in the grocery store when price shopping you have to actually look at the cost per ounce. If your just shopping price BE CAUTIOUS! No one wants to over pay however, more often than not you get what you pay for in construction.
Outdoor Living
There are many ways to build outdoor living structures and the cost can vary depending on the spec of engineering, integrity and grade of wood, level of skill, size of the company and professional liability involved with the project. Sure there's no issue allowing an uninsured builder to do your work…until there is a big problem like your structure crashing down! "Just because someone knows how to build does not mean they know how to professionally run an entire project".
Three main factors to consider in any construction job are:
1. Responsibility & Responsiveness
2. Transparency & Integrity
3. Experience & Build Quality
Remember, reviews can be bought, but integrity, trust and true references cannot. Whether you decide on a small mom-pop builder, a mid-size owner operated business or a large big name brand company just make sure you are comfortable with and like who your dealing with and by all means, do some research! Contact Buildometry today for an estimate on your next project!