5 Tips For Creating the Perfect Outdoor Living Room
An outdoor living room can help you make the most of your yard, especially in the warmer months. Being outside more has a lot of benefits, too. It helps reduce the symptoms of depression, clears your mind, increases productivity, and helps you get your daily dose of Vitamin D.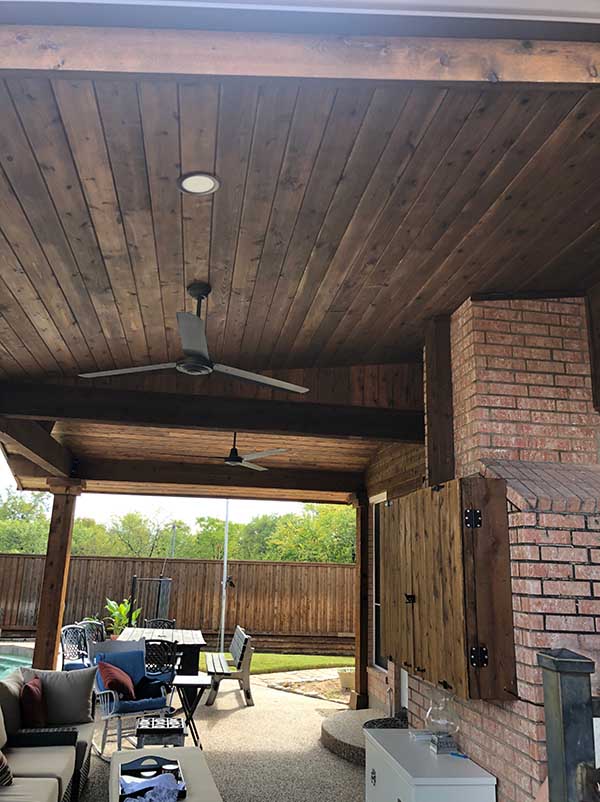 To reap these benefits, you want to create an outdoor living room that will make you want to be outside. Continue reading to learn some great tips on how to make your outdoor living area perfect.
Think comfort. Consider adding cushions to traditional wood patio furniture. You can use plastic coverings to keep them safe from the elements.
Add a heating element so the living area can be used year round. You can add a fire pit or outdoor fireplace to provide warmth during the colder months. This allows you to get the most use from your outdoor living spaces.
Consider a retractable awning. Covering your outdoor living area with a retractable awning allows you to have the best of both worlds. You can use the awning when you want some shade, or bring it back to let some sun in.
Create enough seating for everyone plus two. Not having enough seating for everyone can be a buzz kill. Consider the people who will often use your outdoor living area. This includes the people living in the house, as well as anyone who regularly stops by. Take that number and add two to it. This is how many people you should plan seating for.
Keep it natural. Being outside should feel like being outside. Consider edging your patio with flower beds. Add a few potted plants to your sitting area to really bring everything together.
Do you want more information on creating the perfect outdoor living room? Contact us today. One of our associates would be happy to assist you.