3 Benefits Of Installing An Outdoor Fireplace
If you are looking to upgrade your outdoor space, then having an outdoor fireplace installed is a great idea. An outdoor fireplace is not only something that looks great, but you will use it often. There are so many benefits that come along with an outdoor fireplace and three of them will be discussed here.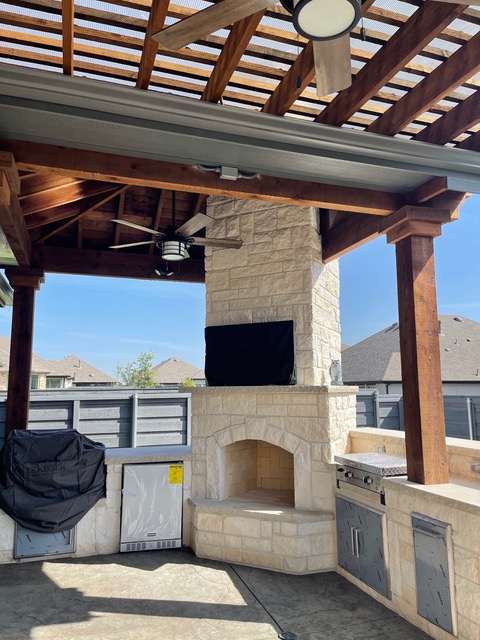 Great For Food
One excellent reason to install an outdoor fireplace is because it is great for cooking outdoor food. You can grill a variety of meats over the fire, and you can also have a fun time roasting hot dogs on sticks. Dutch ovens can also be placed over your fire, and you can cook basically anything inside them, such as tin foil dinners, casseroles, pies, cakes, etc. If you want to have a good old-fashioned marshmallow and s'more roast, this is also a great option. This allows you to get outside and eat some great food.
You Can Use It Year Round
Another excellent reason to install an outdoor fireplace is because you can use it all year round. During the winter months it will do an excellent job of keeping your warm and in the summer it is great for outdoor parties and family gatherings.
It Is A Gorgeous Backyard Addition
An outdoor fireplace can be made to look incredibly gorgeous with the addition of stone work. You can have a beautiful mantle created out of stone, and you can also have this stone on the ground surrounding it. This makes the fireplace part of your overall outdoor living space and gives you the opportunity to really beautify the area.
To learn more excellent reasons to install an outdoor fireplace in your backyard, or to hire a professional to help you get the process started today, visit us at Buildometry.