3 Awesome Outdoor Living Space Ideas
If you are looking to make your backyard a fun and exciting place to be, then it is an awesome idea to incorporate some outdoor living space features. This makes the area your own and really adds to the overall appeal of your home. Here are three awesome outdoor living space ideas.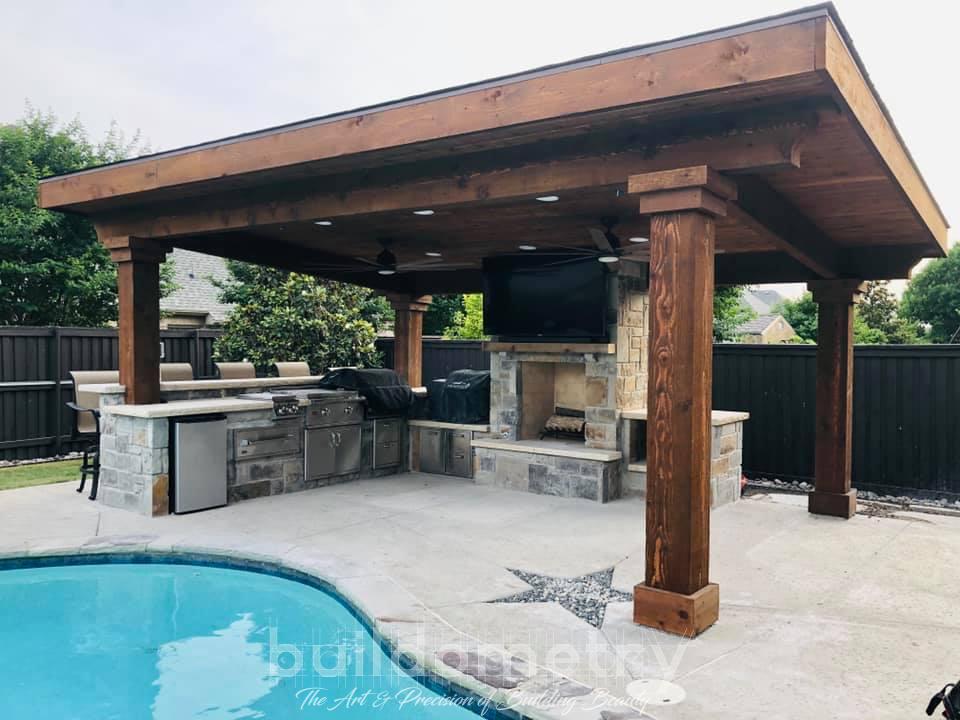 Install A Fireplace
Installing a fireplace in your backyard is a great way to ensure that you can enjoy your backyard all year long. The fireplace can be something as simple as a pit in the ground, or it can be much more detailed and advanced, like a fireplace built into a portion of your patio. This fireplace gives you the opportunity to cook outdoors, have added light after dark, and a source of heat during the colder months of the year. The fireplace will also add beauty to your outdoor living space, which is a definite bonus.
Create An Outdoor Bar 
If you love to host parties and have a good time, then an outdoor bar is likely an awesome choice for you. The outdoor bar will incorporate not only the bar, but can also include a fridge, a grill, and whatever else you'd like to complete the space. This is an awesome place for guests to sit and gather when they visit and it makes it easy for you to prepare your drinks, food, etc.
Incorporate An Outdoor Theater
If you love to watch movies, and find the idea of being able to watch them outdoors even more thrilling, then an outdoor theater will be perfect for you. You can install a projector outdoors and attach a screen to one of the exterior walls of your home. You can then incorporate all of your outdoor furniture and whatever else you'd like to make the space comfortable and enjoyable.
For more awesome outdoor living space ideas, visit us at Buildometry.