Safety Tips When Building A Fire Pit
When thinking about building an outdoor fire pit, you want to make sure it is safe.  By thinking about safety when building a fire pit, you protect your family, guests, and property.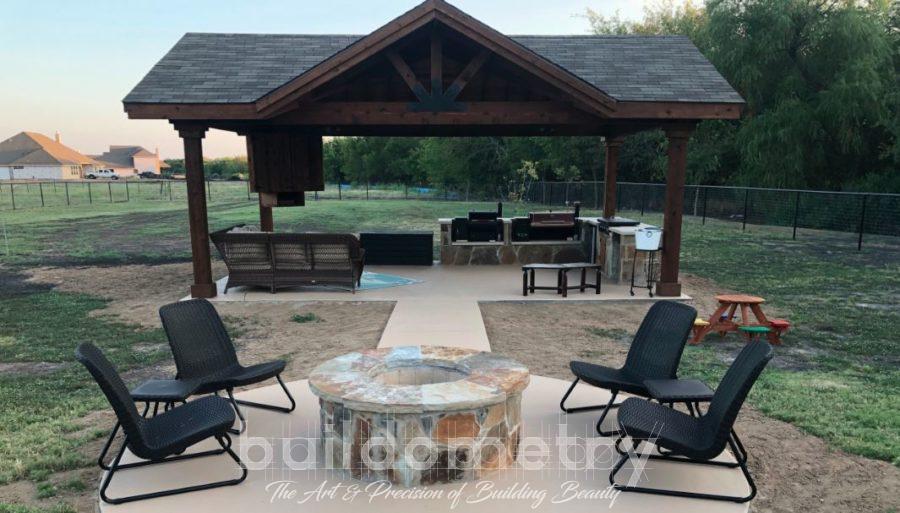 Here are several safety tips when choosing to build a fire pit:
Make sure you fire pit is far enough from your house 
When installing a fire pit, you need to make sure that there is enough space between your fire pit and your home.  This ensures that if fire gets out of the fire pit, your house won't catch on fire.
Your fire pit should be at least ten feet away from your house.  Check with your city or county – they may have additional rules.
Make sure your fire pit isn't close to any other structures or trees
In addition to keeping your fire pit away from your home, keep your fire pit at least ten feet away from trees, plants, sheds, or fencing.  Avoid using a fire pit under an overhang or partially enclosed space.  Trim any bushes over overhanging tree limbs that may be near the fire pit.
Make sure your fire pit is constructed properly
Your fire pit should be set on a level surface.  It should also be sitting under a flame-resistant material, such as stone or brick.  Make sure to have easy access to sand or water, in case of emergency.  Also, think about installing a fire pit with a screen.  It will help keep ashes from blowing out of the fire pit
Place seating properly 
When constructing seating around a fire pit, there should be enough space for people to get up and walk around safely.  Your guests shouldn't have to avoid the fire when they are trying to sit down.
In addition, think about adding lights on walkways.  While a fire pit will provide some light, that light may not reach walkways or steps.  Avoid slips and falls with a properly lighted walkway.
Looking to construct a fire pit?  Contact us today!
If you are thinking about adding a fire pit to your backyard, contact us today!  We can discuss your options and help you create the safest and most comfortable fire pit for your family and friends.