5 Steps to Hiring a Licensed Landscape Design Contractor
Selecting a landscape design contractor can make all the difference between a successful project and a frustrating one. Knowing that landscape design is a personal decision and that each landscaping project is different, you want to choose a professional licensed landscaper that really understands your vision and listens to your needs.
With this guide, we'll introduce you to five steps you could use to find a landscaping company you can be sure will make the best impact on your property.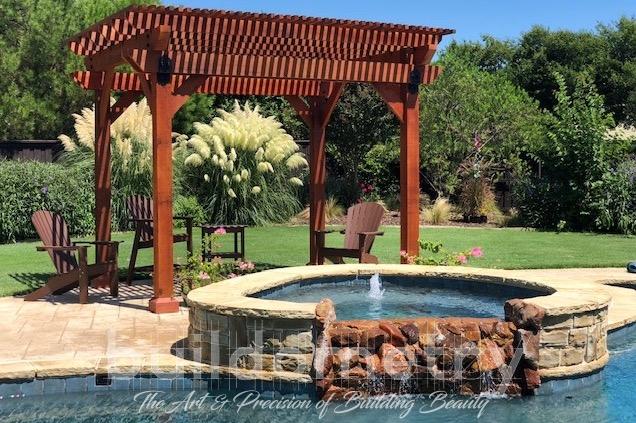 1. Be Clear About Your Goals
Before you begin searching for landscape contractors, think about what your goals are. Is this just going to be a simple lawn cleanup? Or do you want to add a new patio or water feature? Are all of your plants dying? If so, do you want to replace them with new ones or just keep them watered?
This will help you narrow down your search significantly instead of just looking at random companies online or in the phone book.
2. Calculate Your Budget
Before you start looking for a landscape designer, you need to have an idea of what your project will cost. The average cost of a landscape design varies by state and region, but here are some rough estimates:
Maintaining a lawn — $150 per month
Designing and installing a patio — $1,000 to $30,000
Installing a water fountain — $100 to $2,500
In addition to the overall cost of your project, you should also consider how much it will cost you to maintain your new landscape once it's finished. Moreover, some contractors will also help you find financing options for your next landscape project.
3. Check Your Potential Contractor's Credentials
A licensed contractor will have all the necessary credentials to work in your area. Look for contractors who are members of their local landscape association or whose company has been certified by organizations like the American Society of Landscape Architects (ASLA).
To ensure that your contractor is insured against damage caused by their work, ask them for proof of coverage before signing any contracts with them.
4. Ask for Referrals and Photos of Past Work
A licensed landscape designer can help you create a vision for your outdoor space and turn that vision into a reality. Before hiring a landscaping contractor, you should ask them for references to see if their previous clients are happy with the work they do.
You can also ask if they have photos or portfolios of their past jobs available so that you can see what kind of work they do and how it looks in real life.
5. Get and Compare Estimates
The last step is to get estimates for the work you want done. You can do this yourself or use a landscape design contractor to help you. The contractor will visit your home, measure and assess the site, talk with you about what you want, and then provide an estimate for the work.
If you're looking for a professional, quality landscape designer in the Rockwall, TX area, it's a good idea to contact Buildometry soon. Our designers will work with you to plan and create a garden that is uniquely yours. No matter what your plans are for your landscape design, our experts can help you make them come to life.