Creating the Ultimate Outdoor Kitchen with Custom Stonework
Do you love the idea of dining al fresco, or cooking in the great outdoors? If so, an outdoor kitchen could be just the project to elevate your backyard. Buildometry is here to help you realize this dream, utilizing custom stonework to create an outdoor kitchen that is as beautiful as it is functional.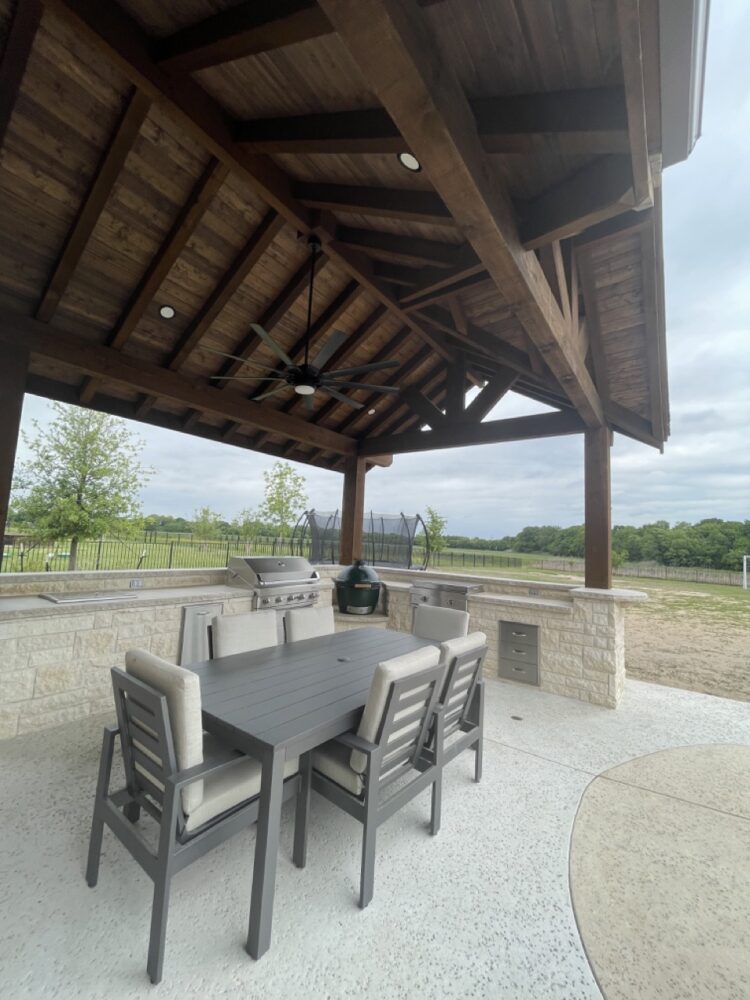 The Appeal of Outdoor Kitchens
Outdoor kitchens are more than just an extension of your home. They offer a unique blend of cooking, dining, and entertaining all in the beauty of the outdoors. They provide the perfect setting for family gatherings, parties, and even quiet nights under the stars. With custom stonework, your outdoor kitchen can also become an eye-catching feature that adds value to your home.
Types of Custom Stonework
Stonework brings a timeless appeal to any outdoor kitchen. It's versatile, durable, and blends seamlessly with nature. Here are some of the custom stonework options offered by Buildometry:
1. Stone Countertops
Stone countertops not only offer a visually stunning surface for your outdoor kitchen but also provide excellent durability and heat resistance. From granite to quartzite, Buildometry can provide you with a variety of stone countertop options that match your aesthetic and functional needs.
2. Stone Veneers
Stone veneers can be used on walls, pillars, and kitchen islands to create a cohesive, natural look. They are a cost-effective and versatile choice, available in a variety of styles and colors.
3. Paving Stones
Paving stones are perfect for the flooring of your outdoor kitchen. They offer a safe and durable surface that is resistant to weather and heavy foot traffic. Plus, their varied textures and patterns can create a visually striking layout.
Why Choose Buildometry?
At Buildometry, we understand the importance of creating an outdoor space that feels just as comfortable and inviting as the rest of your home. That's why we offer a comprehensive service that includes design, material selection, and construction, ensuring that your outdoor kitchen perfectly fits your needs and style.
With a team of skilled masons and designers, we are able to craft intricate stonework that is as unique as your home. Our commitment to quality ensures that every project we undertake is executed with precision and an eye for detail.
Creating an outdoor kitchen is more than just an investment in your home – it's an investment in a lifestyle. With the incorporation of custom stonework, your outdoor kitchen can be the perfect blend of form and function, providing a space that you and your family will enjoy for years to come.
At Buildometry, we have the expertise, the experience, and the passion to transform your backyard into an exceptional outdoor kitchen. From design to execution, we are committed to bringing your vision to life. Contact us today and let us help you create the ultimate outdoor kitchen.