A Pergola Can Create Interest and Add Function to Your Outdoor Space
If you and your family spend a lot of time outside, you can increase the functionality of your outdoor space with a pergola. Even if you already have a patio cover, you can create a separate area with a gorgeous pergola where you and others can enjoy spending time.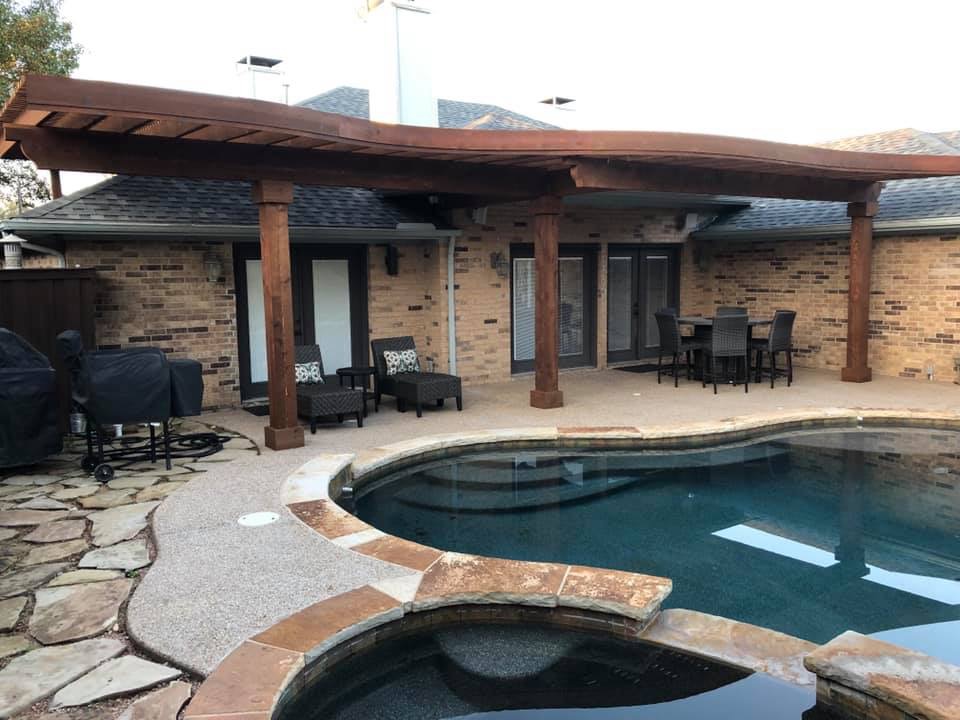 Appearance
A pergola will add beauty and interest to your backyard space. You can create a dedicated area with a wooden or stone floor. Then place this magnificent structure with wooden pillars and an open lattice roof atop the flooring to create a gorgeous gathering space. This type of design will provide a bit of protection and shade, while not completely blocking out the sun or restricting the airflow.
Location
When creating a separate area from your patio, several excellent options exist. You can place the pergola next to your swimming pool if you have one. Another great location is near a garden. You can also tuck away the structure in one corner of your backyard. If you have a tall, wooden fence, this corner will feel quite cozy and private.
Function
You can use a dedicated space with a pergola for various things. With a small design, you can create an outdoor reading area for one or two people. You can use the space to enjoy a cup of coffee in the morning or a drink in the evening. For a more spacious area with a large pergola, you can set up a table and host outdoor dinner parties or use it for other special occasions.
A pergola will create interest and add function to your backyard space. When made with quality materials that will last, such a stunning structure also will increase the overall value of your property. For more information about pergolas, please contact us today. We'll help you decide on the perfect style and design for your home.