3 Awesome Outdoor Living Ideas
Having a patio in your backyard is the beginning of creating an excellent outdoor living space. This is an area where you can enjoy your property and really appreciate all that the outdoors has to offer you. It is also a space that should be comfortable, so that you want to spend a great deal of time out there. To make your outdoor living space an awesome area, there are certain things that you can include. Here are three great outdoor living ideas.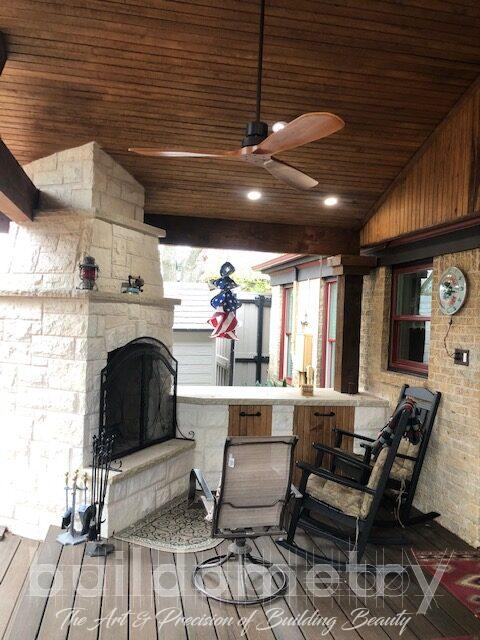 Patio Cover
Installing a patio cover over the top of your patio is one of the best things that you can do to improve your outdoor living space. A patio cover protects your patio and anything on it, which can help to protect your investment. It also helps to block the sun, wind, rain, snow, etc. This makes your patio a more enjoyable space for you and allows you to do more with it.
Fireplace
Another element that can really enhance your outdoor living space is a fireplace. This allows you to enjoy the heat of a fire when it is colder outside, you can use it to cook, and it is an amazing decorative element. You can add anything you'd like to the fireplace, such as a gorgeous mantle, an interior brick oven, and the list goes on.
Mounted Television
To complete the space, you can have a television mounted above your fireplace. This as a great way to finish the space and add another element that your family and friends will enjoy. The television is perfect for watching an outdoor movie, enjoy a sporting event, or whatever you'd like. Also, because it is protected by your patio cover, you know that it will remain in good condition even though it is outdoors.
For more outdoor living ideas, or to get started on your outdoor living space today, visit us at Buildometry.