Creating a Beautiful Backyard With Custom Stonework
A backyard can be one of the best places to spend time with friends and family, but it can also feel like an extension of your house. A beautiful backyard will make your home more inviting, so it's worth creating one you and your loved ones will enjoy spending time in for years to come. If you are interested in creating a custom stone structure for your backyard, our team at Buildometry is here to help! We offer custom stonework designs for everything from privacy walls to garden benches, as well as unique designs that aren't offered anywhere else.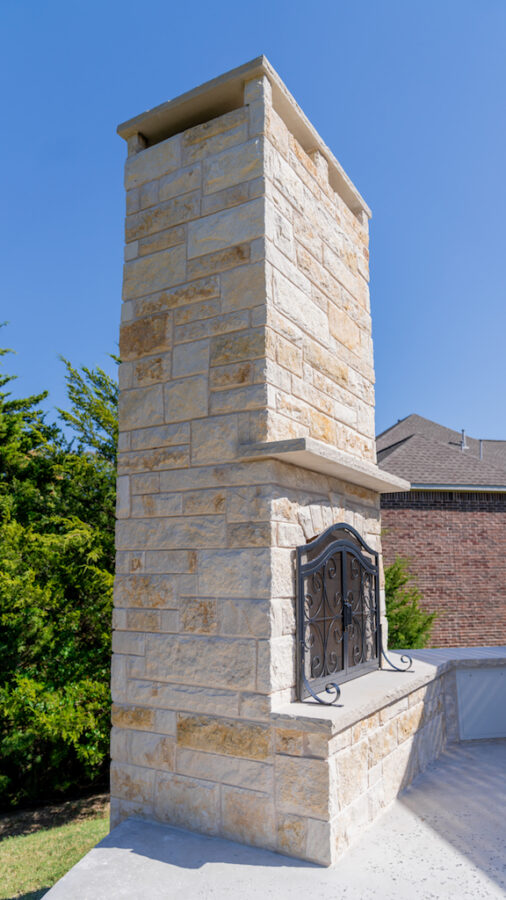 The Benefits of Stone over Concrete
Regarding backyard landscaping, one of the most popular choices is concrete. It's easy to see why: concrete is strong, durable, and inexpensive. However, stone has some advantages over concrete that you may not have considered.
The Benefits of Natural Stone over Poured Concrete
When it comes to your backyard, you want it to be an oasis where you can relax and enjoy the outdoors. And one of the best ways to achieve this is with custom stonework. Here are a few benefits of natural stone over poured concrete:
Natural stone is more durable and long-lasting than concrete. It won't crack or chip as quickly and can withstand extreme weather conditions.
Natural stone is low-maintenance.
How Natural Stone Accents Can Improve the Look of Any Home
Natural stone accents are a great option if you're looking for ways to improve the look of your home. Stone can add texture, color, and interest to any space. It's also durable and low-maintenance, making it ideal for busy households.
How to Choose Exterior Accents
When choosing exterior accents for your home, it's essential to consider both form and function. You want something that will look great but also serve a purpose. For example, you might want to choose stonework that can double as seating or as a privacy wall. Functionality is essential if you have a small space, as you'll want to make the most of every square foot.
Pros and Cons of Different Types of Exterior Stone Accents
As you probably know, many different types of stone can be used for exterior accents. The most popular types include granite, limestone, sandstone, and slate. Each type of stone has its own unique look and feel, so choosing the one that best fits your style is essential.
Why Should You Trust Us?
When it comes to stonework, we know what we're doing. We've been in the business for over ten years and have worked on everything from small residential projects to large commercial ones. Plus, we're always up-to-date on the latest trends and techniques.
Final Thoughts
Custom stonework is a great way to add beauty and value to your home. If you're thinking about adding stonework to your backyard, check out Buildometry. They specialize in custom stonework and can help you create the backyard of your dreams. So what are you waiting for? Contact Buildometry today to get started on your custom stonework project! Or visit our website for more information.